Quectel Wireless Solutions has launched its latest flagship Android smart module, the SG885G-WF. At the core of the SG885G-WF lies the Qualcomm QCS8550 system-on-chip (SoC). This chipset supports Wi-Fi 7 and Bluetooth 5.3, and has integrated 2×2 Wi-Fi MIMO technology.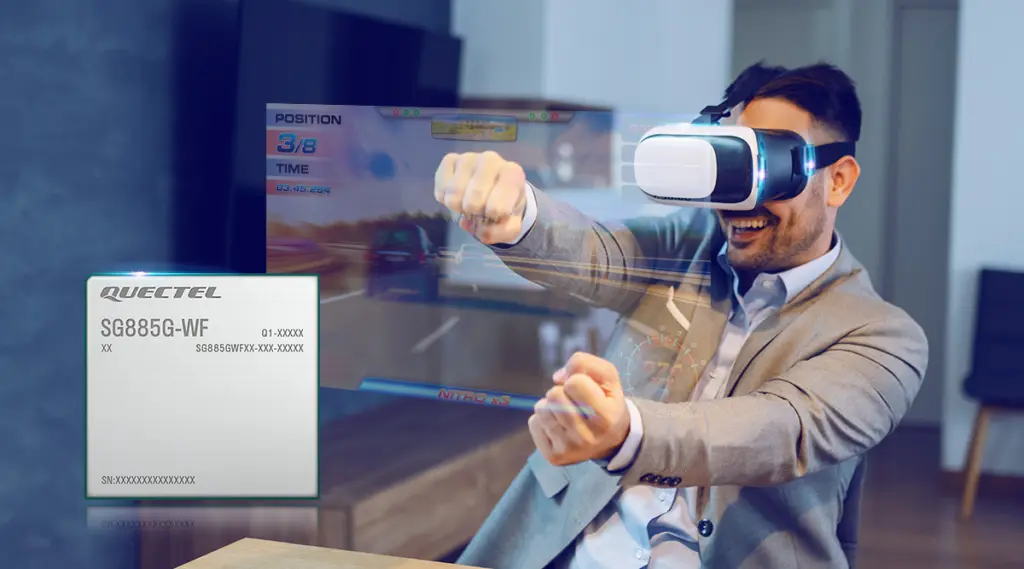 With a computing power of up to 48 TOPS, the SG885G-WF excels in video processing capabilities. It can efficiently encode video at 4K at 120 fps or 8K at 30 fps, as well as decode video at 4K at 240 fps or 8K at 60 fps.
Measuring 49.0mm x 51.0mm x 4.25mm, the SG885G-WF is well-suited for global deployments and comes with 12 GB LPDDR5X and 256GB UFS memory. The module features a comprehensive set of interfaces, including LCM, camera, I2S, PCIe, UART, USB, I2C, and SPI, in addition to adopting the Android operating system, making it suitable for a wide range of IoT and M2M applications, such as videoconferencing systems, live streaming devices, gaming, computing, robots, drones, AR/VR, intelligent retail, and safety. Quectel also offers a range of antennas and integrates with Quectel's cellular modules.
The Quectel SG885G-WF also offers three high-current flash LED drivers supporting flash and torch modes, as well as charging management capabilities that include battery voltage detection, fuel gauge, and battery temperature detection. Additionally, audio interfaces encompass SWR, digital microphone, MI2S, and HIFI I2S.