Liquid Crystal Display (LCD) technology is facing challenges in the market in spite of its dominant position and long history of success. The growth rates of application markets are slowing with accelerating competition and declining profit margins.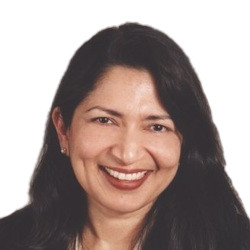 Suppliers are trying to ignite replacement demand in the TV market with higher resolutions (4K, 8K), WCG (Wide Color Gamut), HDR (High Dynamic Range) and higher luminance. In the TV market, LCD panel suppliers are trying to reduce the image quality performance gap with OLED. OLED display technology is emerging as the next generation display solution especially for smartphones, wearable and AR/VR applications, taking market shares away from LCD. Can quantum dot display technology come to the rescue of LCD, helping it to reinvent itself and bring growth?
LCD re-invented itself in the past
LCD TV with CCFL backlight replaced CRT TV by providing flatter screens, thinner, lighter form factors and larger screen sizes. LCD TV with LED backlights won the battle with Plasma, in spite of lower quality video performance with lower power consumption, economies of scale and product availability at many different sizes and price range.
Plasma and CRT were emissive displays with impressive visual performance. OLED is an emissive display (converting electric energy to light directly at the individual pixel level) and also has many advantages in terms of visual performance level such as deeper black, higher contrast, wider viewing angles and others.
LCD is not an emissive display technology, which means that it has some challenges and it has to depend on backlight technology. History has shown that the issue of backlight dependency may actually have worked as an advantage for LCD.
After CCFL-based TV sets reached market maturity and growth slowed down, LED-based LCD TV created a growth cycle by boosting replacement demand. The winning formula was "good enough picture quality" with "competitive price". It not only changed the TV market, it also spilled over to all other application markets such as monitor, notebook, industrial, medical and others and that strengthened the LCD technology and production base. Quantum dot technology has the same potential to enable LCD to create a growth cycle and drive replacement demand.
Driving TV Replacement Demand
TV manufacturers are shifting to higher resolutions to offer better picture quality. But adoption of WCG and HDR with 4K resolutions really helped consumer to see the visual quality differences and experience it. Quantum dot enhanced backlight light in LCD TV takes it to the next level with an even wider range of colors and luminance.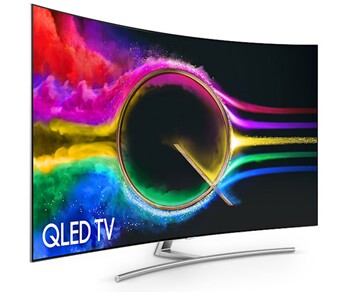 Samsung is promoting QD-enhanced LED backlight LCDs as QLED
Quantum dot-enabled HDR TV can show >1000 cd/m² of peak brightness but still providing lower power energy efficiency than older LED backlights. QD technology enables wider color gamut and better HDR. Sony, Samsung and LG have all released quantum dot TV in recent years and Hisense, TCL and many others have joined in. LCD panel supplier, AUO, has also introduced QD-based TV panels.
Samsung has been leading the way with quantum dot enhanced LED TV (QLED). Recently, prices have been coming down aggressively, especially for U.S. Black Friday sales. For example, a 49″ UltraHD QLED TV is listed at less than $1000. Samsung has licensed quantum dot technology from Nanosys and its use own in-house supply chain (Hansol). It is cadmium-free, thus eliminating concerns about environmental issues.
Quantum dot display technology has helped LCD to reduce the performance gap with OLED. It has also enabled LCD to match or even exceed OLED performance in certain specific category such as color volume and luminance. OLED TV prices are also coming down but they are still significantly higher than Quantum dot TV. Also as LG Display is the only OLED panel supplier, in the near term capacity will be constrained. But quantum dot displays with 4K, HDR, WCG and better picture quality have the potential to drive TV replacement demand with lower price in next few years.
Empowering Gaming Monitors
At CES 2017, Nvidia showcased a G-Sync HDR PC gaming 4K (UltraHD) monitor using quantum dots with stunning wider color gamut, higher contrast, better color saturation and higher brightness. The higher image quality was enabled by an HDR implementation with a full array 384-zone backlight and quantum dot enhancement film. The product achieved 25% larger color space than sRGB and also supports the DCI-P3 color standard (cinema). Asus, Acer, Samsung, and others have introduced UltraHD HDR gaming monitor with quantum dot technology and others will follow. These high-end monitors were geared towards gamers, video editors, graphic designers, and professional photographers. Samsung offers QLED monitors in different sizes and price points. Quantum dot technology has empowered monitors to offer higher image quality.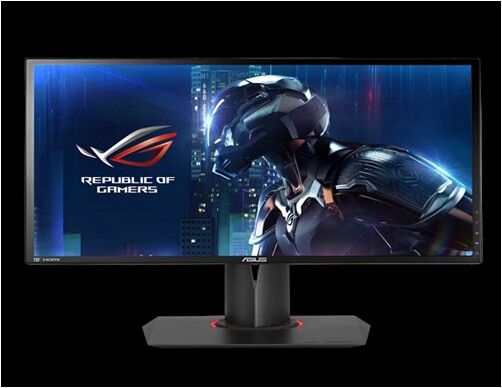 HDR QLED Monitors were shown at CES in 2017
Lesser impact in small size display
Amazon's kindle fire HDX tablet in 2013 and Asus's 4 K notebook computer in 2015 used quantum dot technology. Up to now, quantum dot backlight technology has been unable to penetrate laptop, tablet, smartphone and wearable markets. It may be due to the need for lower cost, better performance and more environmental friendly products availability in the market.
The smartphone market is maturing. With slower growth, suppliers are focusing on design differentiation to bring replacement demand. OLED, especially flexible OLED display has been able to meet these requirements. OLED display technology is emerging as the next generation solution especially for smartphones, wearable and AR/VR applications, taking market shares away from LCD. As quantum dot display technology develops further for larger size displays, some of the advantages may trickle down to smaller size displays. Superior image quality with improved battery life could be a big driver for mobile products in the future as consumers watch more video content on smartphones. QD could also help LCD to survive longer in the small size display market.
Enabling LCD Re-invention
Quantum dot display technology products provide better color purity, wider color gamut, brighter more immersive HDR experience, while maintaining power efficiency. But it still has many challenges such as higher prices, environmental concern about cadmium-based products and performance level of some non-cadmium products. There are many suppliers working on this technology. Nanosys and Hansol are the major volume quantum dot material manufacturers in 2017.
The supply chain is developing. Nanosys (3M, Hitachi chemical, licensing to Samsung), Nanoco (Wah Hong, Merck, Dow chemical), Quantum materials (GTG) and many others are working on QD technology development.
The first generation of QD products (photo-luminescent) enhanced LCD backlights. The next generation of quantum dot photo emissive products can replace the color filter in LCDs with a layer of active QD emitters, increasing efficiency even further, with much wider viewing angles and are expected to be available by 2019.
The next phase will be emissive electroluminescent QD displays with a similar structure to OLED. However, quantum dot emissive display products are still many years away. There are many challenges before the technology can be developed into products for volume shipments. QD technology is currently the saviour for LCD, but could be a competitor as an emissive display in the future.
Huge LCD fab capacity already exists and more capacity is coming out of China and in conclusion, in the next two to five years, QD technology can come to LCD's rescue by enabling reinvention, and creating growth in demand growth by providing lower prices and higher performance. – Sweta Dash
Sweta Dash is the founding president of Dash-Insights, a market research and consulting company specializing in the display industry. For more information, contact sweta@dash-insights.com or visit www.dash-insight.com