Vuzix, a developer of smart glasses and augmented reality (AR) technology, has revealed that Proximie, a health tech platform provider, is rolling out PxLens, their smart glasses solution designed for use in operating rooms. The PxLens system is built upon Vuzix M4000 smart glasses, offering enhanced performance and versatility with a see-through heads-up display.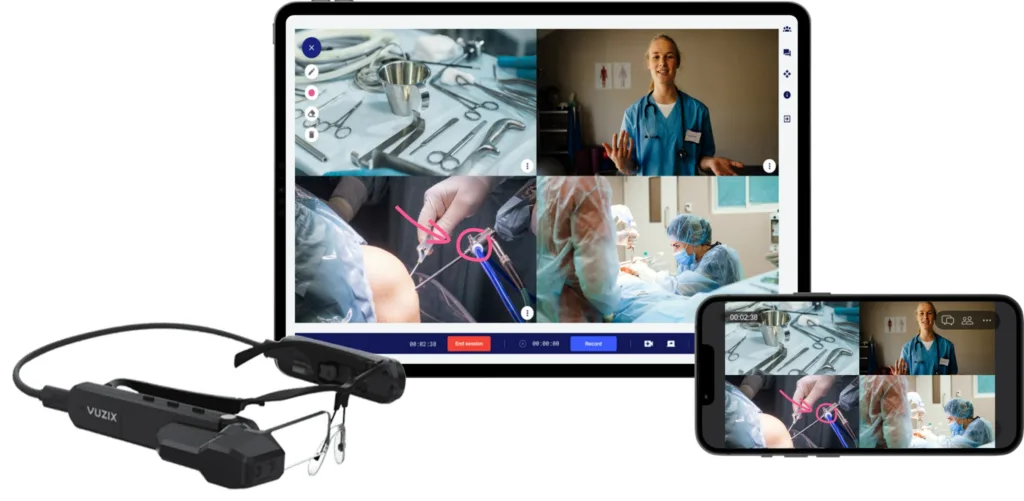 PxLens allows easy setup and integration with the Proximie mobile app, enabling a seamless connection to Proximie's cloud-based telepresence platform. This state-of-the-art platform combines content management and insights from operating rooms, enabling surgeons to record and stream procedures, making the entire experience more efficient.
The voice-activated commands on the Vuzix M4000 smart glasses enable hands-free control, while the swappable battery packs ensure uninterrupted recording and streaming during lengthy procedures. These lightweight glasses offer a comfortable fit for surgeons, allowing them to share a first-person perspective of surgeries and minimally invasive procedures. Remote observers can then access high-definition images and streamed videos for advising or learning from advanced surgical techniques.
In 2022, Proximie carried out pilot procedures using the PxLens in the United Kingdom and the United States. The surgeries spanned various disciplines, including colorectal, otolaryngology, orthopedic, plastics, and urology. User feedback from these trials has been overwhelmingly positive.
Dr. Nadine Hachach-Haram, founder and CEO of Proximie, praised Vuzix smart glasses, stating, "The PxLens is another step on Proximie's journey to help surgeons deliver effective and efficient care. It provides an insightful first-person perspective and helps make the recording and sharing of procedures ubiquitous. This improves patient care, training, skills development, and overall surgical efficiency."
Paul Travers, President and CEO of Vuzix, is also optimistic about the partnership, as he believes that the see-through M4000 smart glasses offer one of the most optimal solutions for operating rooms. The collaboration between Vuzix and Proximie signifies a major step forward in the healthcare space, combining cutting-edge technology with practical applications to transform the way surgeons work, learn, and share information.