During the last decade, the very best ideas in education and technology could be scouted by attending or listening to a TED talk. Times have changed. Move over TED, because, in the U.S., the annual SXSWedu phenomenon has rapidly outpaced the TED talk as the most innovative, fresh, and prognostic venue for envisioning the future of the education and technology marketplace.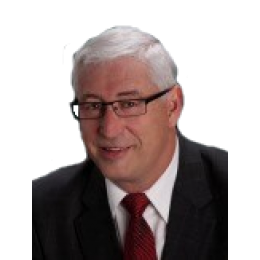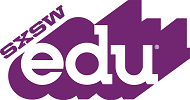 This year, the SXSWedu Conference & Festival will be held in Austin, Texas from March 7-10. SXSWedu is a part of the SouthbySouthwest family of conferences, fostering "innovation in learning by hosting a diverse and energetic community of stakeholders from a variety of backgrounds in education."
Conference analysis is a useful business intelligence strategy, one that can give us particular insight. The biggest footprint in ed tech coming out of the 2016 SXSWedu conference appears to be stout arrival of the virtual reality meme. Here are the sessions just approved in the first wave of program announcements:
Enhancing learning with VR/AR.
The session will showcase how VR experiences significantly enhance learning through various curricular disciplines. It also shows how VR is being used to address pedagogical challenges (such as building empathy with the other), through collaborations between teachers, students, researchers and entrepreneurs from different countries (Israel, Brazil, Mexico, Spain, USA). See this slide presentation.
Learning Through Virtual Reality Experiences.
In this workshop, Maya Georgieva (New York University) and Emory Craig (The College of New Rochelle) analyze how immersive wearable technology reshapes the teaching-learning environment and institutional culture, "raising fundamental questions about the shape of future media, narrative and storytelling."
Virtual Exchange Meets Virtual Reality.
Students from Los Angeles were "dropped into" a virtual reality recreation to understand the realities of the Syrian crisis. They then connected these students with Syrian refugee youth in Amman, Jordan via virtual exchange. A most interesting mashup of old and new virtual technologies.
Using 360º Spherical Video as a Teaching Tool.
Bethanne Tobey and Mike Cuales, professors from North Carolina State University explore the use of 360º spherical video to better support lab-based and field-based instruction in online learning environments. This session is unique in that it demonstrates the use of virtual reality field-based simulation. See this video.
Augmented Reality: Engaging a Minecraft Generation.
More in the augmented reality arena, this sessions demonstrates how to use augmented reality to design and create powerful learning experiences for the Minecraft generation. Notably, this session will highlight the way educators and students are using augmented reality to comprehend learning complex concepts and retain information easier.
See2Achieve: Virtual Reality, Vision and Learning.
The only entry in the early learning category for virtual reality (all other topics focus on older students), this session features Dr. Jennifer Simonson of Boulder Valley Vision Therapy and Len Scrogan (that's me!) from the University of Colorado-Denver. The crux of this presentation is that successful reading requires our eyes to track a line and focus on a word or letter—and our eyes must do those things together. Enter modern day virtual reality. 3D virtual reality experiences also require our eyes to track, focus, and team. This presentation shows how virtual reality is fostering unanticipated benefits for vision health and learning; and how new mobile 3D technology is being used to screen for, and improve, early childhood vision.
At the SXSWedu conference, virtual reality is no doubt turning out to be a favored son. Reading between the lines, even more interesting are the creative twists we are seeing evolving for VR in the areas of online learning, virtual reality mashups, vision health, emotional intelligence, and the future of storytelling. I can't wait to get there. Len Scrogan