The annual ISTE conference is rapidly approaching, convening in the last week of June in my own home town of Denver, Colorado. The ISTE conference is the largest ed-tech conference in the U.S, and will offer more than 1,000 educational sessions to more than 23,000 teachers, professors and administrators. Examining the ISTE 2016 conference landscape through conference session and expo hall analysis goes a long way towards informing us about what will be trending in education. Let's zoom in on some of the developments emerging from this impending US educational technology event, from the perspective of 3D, virtual reality and the display industry.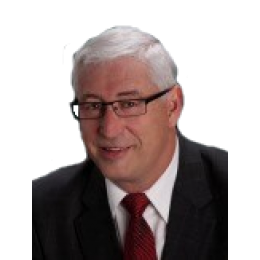 In the Conference Sessions
The upcoming ISTE conference offers 46 3D/VR/AR-related events in their slate of sessions. Of these, five sessions showcase 3D design in education; 10 sessions feature AR solutions; 14 sessions highlight 3D printing; and 17 sessions specifically focus on VR in education (traditionally offering only a few sessions a year, this session expansion at ISTE represents the largest increase in recent history in the areas of VR and AR). In the arena of virtual reality in education, the session titles themselves convey particular meaning:
Google Cardboard, Virtual Field Trips, and Visual Learning: The Power of Maps
Google Cultural Institute and Google Cardboard (VR) for the Classroom K-12
Gizmos and Gadgets for Use in (but mostly out of) the Classroom
The Basics of the New 3″R's" in Education: AR, VR, QR
Classrooms, Made of, Virtual Reality Field Trips
Virtual Field Trips: Bringing the World to Your Classroom
Virtual Reality Bridges the Gap for ESL Learners
Virtual reality tour with Google Cardboard to amazing places!
3D and Virtual Reality in the Classroom
Augmenting and Virtualizing Reality through Computer Science
Breaking out of the Norm with Virtual Reality
Tripping Out! Virtual Field Trips for All
Student Led Virtual Field Trips around the World
Discovering Immersive 3D and Virtual Reality in a STEAM classroom with zSpace
Creating a Customized Street View Experience for Your Classroom
Your First ISTE 3D VR Bootcamp
See 2 Achieve: Virtual Reality, 3D, Vision, and Learning
The interesting notion about the above offerings is the apparent "echo chamber" at play. Too many of these sessions sound like the same content: the field trip or the gadget. Both represent education "light." Not good. "Hardware has run ahead of content," bemoans Rene Pinell of Kaleidoscope VR. She's right; you can see it here. In the Wall Street Journal, Christopher Mims lambasts the fact that most content is demos. He's right, too. Can you whisper "hype cycle?" With the exception of zSpace and my own workshops (the last two on the list), there is nothing much new here.
In the Exhibit Hall
Although 10% of expo booths are not yet reserved, preliminary booth registrations indicate that 3D and virtual reality stalwarts like zSpace, Unity, Google, Samsung, AV Rover, Sterling Pixels, and Sensavis will be returning to the expo floor. New to the ISTE exhibit hall finds Mursion and Omniglobe with their first ever presence. Not yet revealed will be the 3D and VR software manufacturers co-located in hardware booths—or those only walking the floors, scouting the educational market for opportunity.
Redesigning Learning Spaces
We are seeing a continued push toward the transformation of classroom learning spaces, with over eleven education sessions dedicated to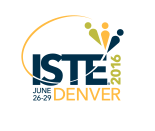 this theme. Since high-end display sales almost always accompany the 'redesigned' collaborative learning space in schools, this is a trend worthy of the display industry's attention (for an understanding of this learning spaces 'redesign' meme, and how it is playing out in education, see my previous Display Daily piece entitled "Huddle Up." This article speaks directly to the display industry in terms of the growing phenomenon in schools of collaborative learning spaces and reinventing traditional learning environments).
3D Network Events
ISTE's special interest group or personal learning network (PLN) – the 3D Network – will also continue its educational advocacy for all things 3D. One of the fastest growing PLNs in ISTE, this group is expected to raise the decibel level of 3D and VR in education by again hosting three special events: their popular membership open house; their annual meet-and-greet event; and a panel presentation (entitled Designing, Visualizing, and Making in 3D) at the conference (companies wishing to have a presence – in person or with literature – at the 3D Network meet-and-greet event, scheduled for Tuesday morning should contact this author sooner rather than later. I serve on the ISTE 3D Network executive board).
*****
At the ISTE 2016 conference, virtual reality is no doubt turning out to be the new popular kid on the block. But unlike VR at the recent SXSWedu festival, which featured many creative twists for VR (e.g., online learning, virtual reality mashups, vision health, emotional intelligence, and the future of storytelling), VR is, like many new technologies, pursuing the lowest common denominator.
– Len Scrogan
---