PlayNitride held its first "PlayNitride 2023 MicroLED Technology Forum," inviting MicroLED experts to discuss the technology's future trends. Chairman Yunli Lee stressed the challenges of balancing cost, production capacity, and market demand in MicroLED development.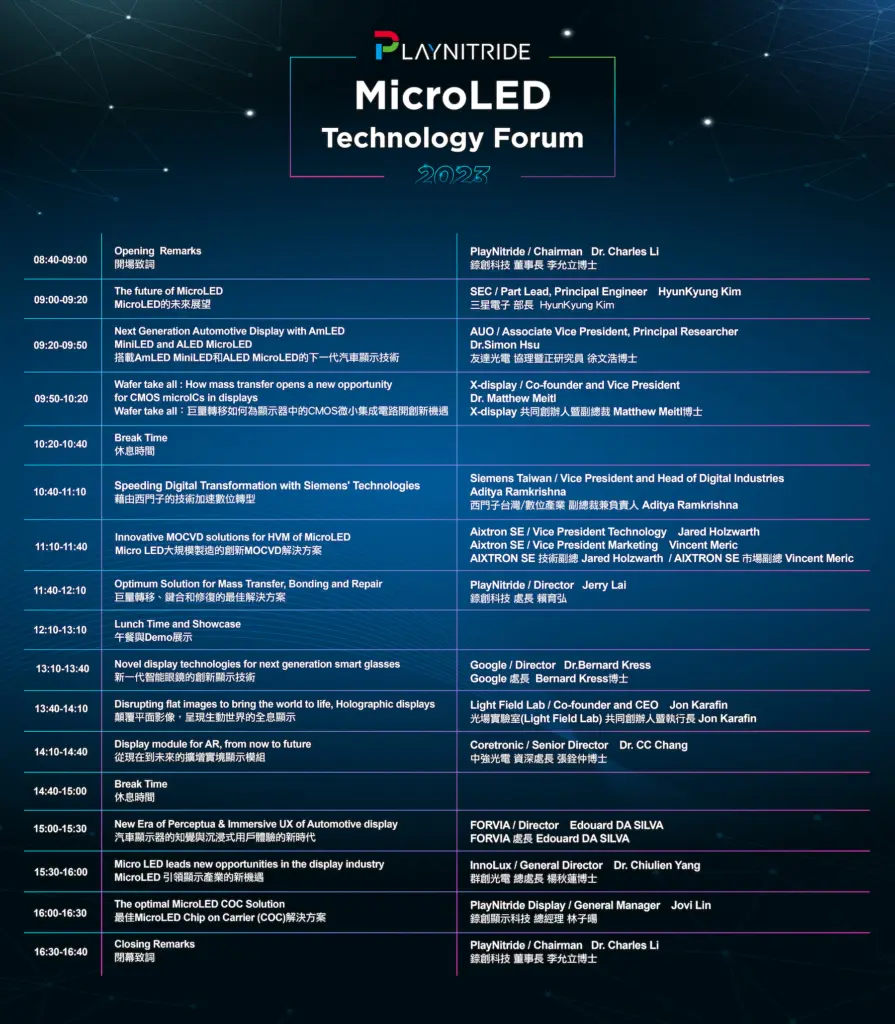 On the bright side, PlayNitride is now producing MicroLED wafers in volume, and it expects to be able to produce 10,000 6-inch wafers per month by the end of 2023. This is a significant increase from the company's previous production capacity of 1,500 to 2,000 6-inch wafers per month. In addition to increasing its production capacity, PlayNitride is also developing new MicroLED display products. The company showed off a variety of prototypes at the conference, including transparent displays, wearable panels, and AR microdisplays. PlayNitride also announced several new partnerships at the conference. The company is partnered with AUO, JDI, and Sharp.
The company will also showcase its MicroLED display solutions at the Semicon Taiwan trade show this week. Its exhibition will feature mass-producible modular MicroLED displays, AR-centric MicroLED displays, and wearables using MicroLED tech. The booth will also highlight a 0.49-inch MicroLED module for AR glasses with 4,536 PPI and a brightness surpassing 100,000 nits.