Pixelworks has announced that Gala Sports' football simulation game, Total Football, has integrated its Rendering Accelerator SDK. This collaboration aims to enhance the visual experience of mobile gaming, providing smooth and immersive gameplay with low power consumption.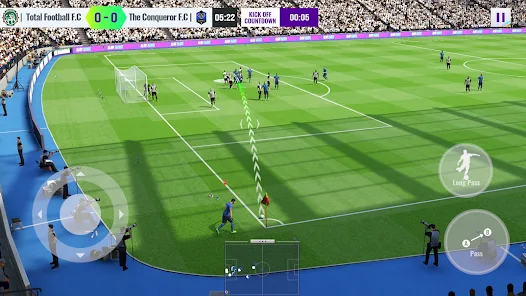 Total Football is a popular football simulation game licensed by FIFPro, featuring Ronaldinho as its Global Ambassador. The game uses a neural network AI algorithm and motion matching engine to provide a smooth control experience and high-definition picture quality. In July 2022, the game topped the download rankings in Sports Games and ranked 6th among Free Games downloaded on the iOS App Store in mainland China.
To provide a better gaming experience, Pixelworks and Gala Sports have joined forces to implement visual processing solutions that improve display quality throughout the production-to-display lifecycle of mobile games. With the help of Pixelworks' Rendering Accelerator and X7 visual processor, android smartphones can fully achieve the 120fps frame rate of Total Football while maintaining low power consumption.
Both companies are committed to developing a mobile game ecosystem that encourages technical exchanges and resource sharing to optimize mobile games' visual experience. As a result, Total Football users will enjoy high frame rate gaming with minimal power consumption on their smartphones. This collaboration marks a significant milestone in the ongoing effort to bring the unique charm of sports games to a larger group of smartphone users.