Pico said that a press conference held in its global headquarters in Beijing, it showed the Pico Neo which it claims as the world's first mass-produced standalone VR device with six degrees of freedom (6DoF) for both head and controllers.
In addition, the company said its expanded B2B VR Enterprise Solutions Program and first details of the Pico Zense, an all-new sub-brand with its first set of Time of Flight (TOF) depth sensor solutions and camera modules.
The Pico Neo features the Qualcomm Snapdragon 835 Mobile VR Platform, has an all-in-one ID design and is said to use lighter and more breathable cloth material. It is equipped with a "3K high definition display", 4GB RAM, 64GB UFS2.0 ROM and supports 256 GB expanded storage. There is an ultrasonic remote controller and no external trackers are needed.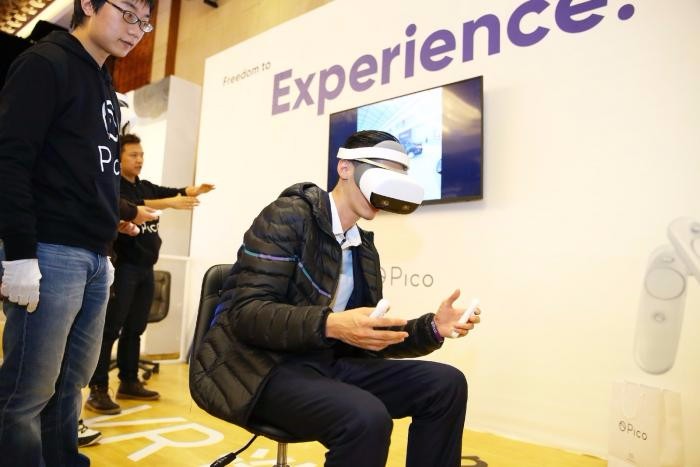 In 2017, Pico said, B2B projects reached over 200 businesses covering aerospace, education, commercial display, health care, real estate, insurance, automobile and other industries. The company has also cooperated with Toyota, Volkswagen, China life, Mengniu and others.
The Pico Neo is available for pre-order in the US and EU for qualified business customers and developers for $749.00. Pre-order at www.pico-neo.com
Pico will be attending CES 2018 in South Hall 1, Tech East Zone at Booth number 21718.