We reported the release of a new 55″ monitor from MMD, the firm behind Philips Monitors in Europe, that is optimised for use with the XBox console and certified by Microsoft. We also spotted some models from Asus and Acer that had been certified, but we were able to catch up with César Reyes Acosta, the Philips Gaming Monitor Product Manager, Europe for AOC and MMD.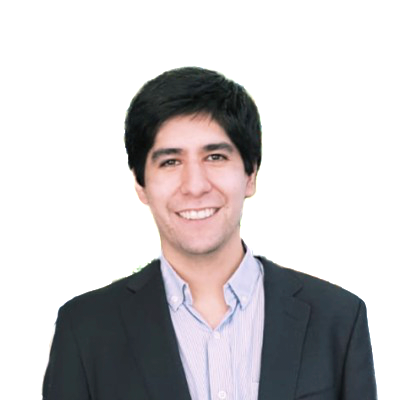 Philips launched its Momentum line of big monitors for gaming consoles at IFA in September 2018. I thought it was a good idea as for many years I have believed that there was an opportunity to promote big monitors rather than TVs in the European TV market. The reality is that many TV owners never use the tuners in their sets and the need to support different broadcast standards really complicates the design of sets, especially in Europe. Personally, if I could get a big HDMI monitor with great image quality, I would go for it. My cable provider supplies a box and my Roku, PlayStation and Blu-Ray player all connect via HDMI. I haven't used a tuner for, perhaps, 15 years, or more.
However, that category of product has never taken off and one of the key reasons has been that channel partners, especially retailers, did not want to put monitors into the TV section of their stores. Monitors were classified as IT and the margin structure of the market is quite different. Consumers may also have been reluctant to buy a set that couldn't get broadcast content directly (although the reality of broadcast standard advances meant that for many years European TV watchers were using STBs to ensure access to digital content). Consumers are often conscious of 'future proofing' in the TV market and might be reluctant to buy something that might not work in the future (although to anyone educated in TV, there is no real risk).
Anyway, MMD, with their first Philips Momentum monitor, basically took a TV from the TPV parent company and stripped out the tuners. It offered this as a monitor product not into the TV section of stores, but into gaming departments which were becoming more important to CE retailers. Over the nearly three years since, the firm has done more to develop the idea with features such as HDMI 2.1 and extremely low latency for gaming and developed dedicated designs, rather than simply modified TVs.
TV makers have also been working on improving support for gaming, but there is still a lot of processing in the set compared to an optimised monitor. TVs have got down to 9.8ms at best according to Acosta, but the Momentum set is six or seven times faster. I'm not a gamer any more, but milliseconds matter to keen gamers. The new set can support UltraHD resolutions at up to 120Hz and the firm is working on getting G-Sync Premium Pro certification although it doesn't have it yet.
Designed for XBox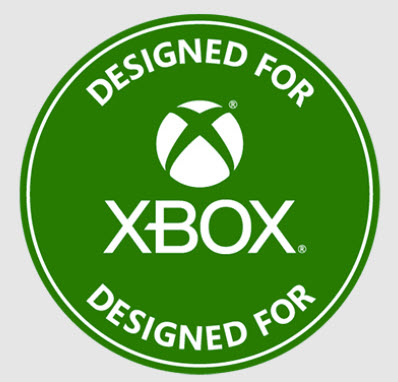 I was particularly interested in the changes that were needed to meet the Microsoft logo requirements behind the 'Designed for XBox' scheme. It seems that the formal requirements are not exhaustive, but Philips worked with Microsoft to ensure a completely 'plug & play' experience and also tuned features of the firmware to optimise the controls and interfaces. The monitor supports HDR but Acosta said that there has been a 'chicken and egg' problem in gaming HDR. Game developers want a solid user base to implement a feature like HDR, so they typically develop games that will work on sets released in the previous couple of years, at least, to give a reasonable base. We're just about at that point, so he expects more support for HDR in the near future. The Momentum monitor supports the VESA DisplayHDR1000 certification scheme and has 95% coverage of DCI-P3 colour.
The Momentum set has an anti-glare panel, which is important for those using displays for a long time, as keen gamers do.
Of course, although the Momentum is a gaming monitor, it will work perfectly well as a TV with HDMI source devices such as STBs, BD players and streaming sticks. Having this kind of flexibility is useful as 'your SmartTV becomes your StupidTV' after around three years. It's pretty cheap to simply replace your streaming dongle every couple of years to get the latest processors and apps.
We also chatted about the development of 21:9 and the extreme 32:9 curved monitors. Now, I have been a sceptic about these features for TVs for a long time (see 21:9 – Bah! Humbug! from 10 years ago), but they make a lot of sense for monitors where you generally have a single viewer who can sit in the 'sweet spot'.
Despite my scepticism about the value of curved displays for TV, I have tried them for gaming and found them very immersive (even though they are usually 'a curve + two flats' (Are Monitors Ahead of the Curve?)). These curved monitors have become a good business in professional and business applications, but haven't penetrated as widely yet into gaming because panels with the required refresh rates that gamers want (and with GPU support at high refresh) are only just becoming available. They also initially had only 1080 lines. The latest 49″ sets are the equivalent of two 27″ QuadHD monitors, a category I've regarded as a desktop monitor sweet spot for many years. (BR)