The forthcoming Peugeot 3008 electric SUV will feature a significant upgrade to its driver interface, unveiling a redesigned version of the Panoramic i-Cockpit with a 21-inch curved high-definition panoramic screen.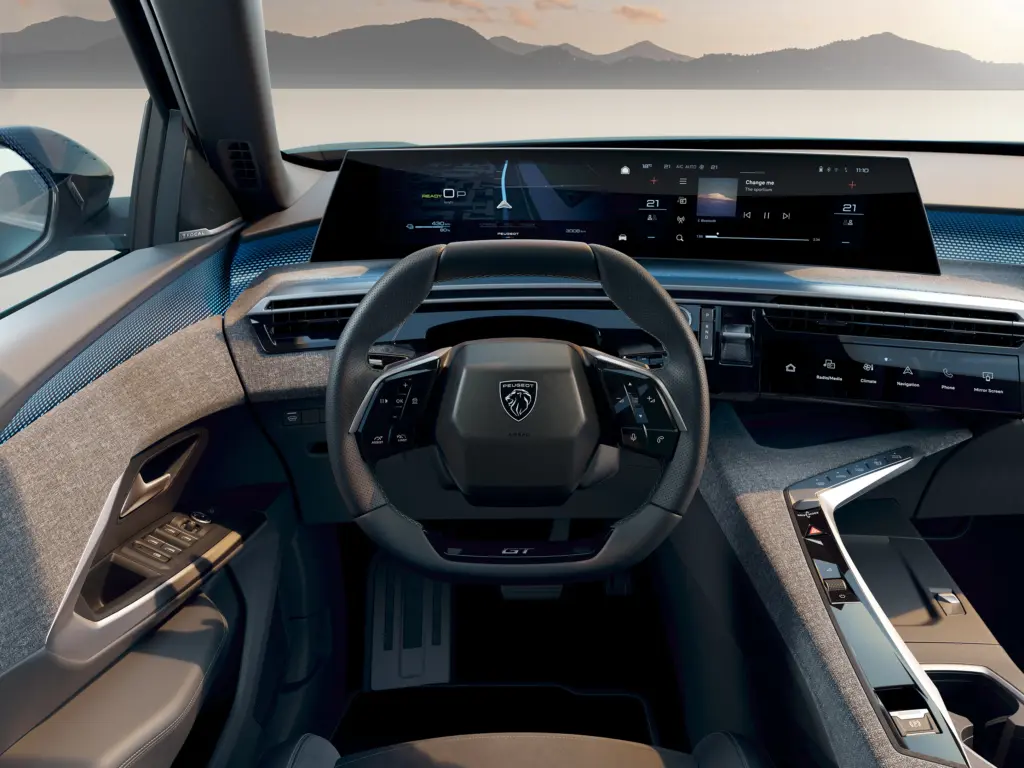 The Panoramic i-Cockpit will make its first appearance in this 3008 model, set to be launched in September, 2023. Peugeot introduced the i-Cockpit concept back in 2013. It stood out because it featured a small steering wheel and an instrument panel positioned above the steering wheel instead of behind it, a design choice that was considered unique at the time. Peugeot also referred to this instrument panel as a head-up display, which seemed a stretch even then and the whole design was met with with skepticism initially.
But in the proceeding years, the i-Cockpit improved and became more acceptable, and the company claims to have sold 10 million cars with the display in them. Now we have this display, designed in such a way that it seems to be floating above the dashboard, yes, an effect amplified by LED ambient lighting positioned beneath the screen. The screen is also angled slightly towards the driver for better viewing, but is easily accessible for the passenger as well.
The left-hand side of the screen serves as the instrument panel, displaying driving-related information like speed, power indicators, driving aids, and energy flow, situated above the compact steering wheel. The right-hand side, in the center of the dashboard, functions as a touchscreen accessible to both the driver and the passenger. This section is used for controlling various aspects of the vehicle, such as climate control, navigation, multimedia, and connectivity.
Additionally, the Panoramic i-Cockpit features i-Toggles. These are customizable, touch-sensitive buttons that allow for quick access to up to 10 functions, based on user preferences. Peugeot has also made the center console more spacious and less cluttered, providing more storage space and a designated area for wireless smartphone charging.