Opera TV changed its name and corporate identity at IBC (apparently we were not the first to suggest that we thought "Lewd, vewd" when we saw the new name!) and we met up with Aneesh Rajaram who is CEO of the company to catch up. As we reported a while ago, (Opera Browser Acquired After First Deal Falls Through) a Chinese company bought the Opera browser business and then the Opera TV business was bought by a New York-based investment fund. The staff we spoke to at the company were very positive about the focus in the the business, now that it is completely separate from the browser business.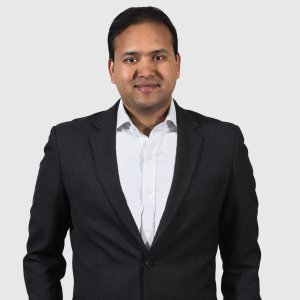 Vewd has been building an app store environment for its licensees which include Verizon, Sagemcom, Sky (for the Sky Q system) and Virgin. The company said that while some companies are happy to use the Google TV platform, others are very nervous about the access to data that Google gets. Others want more flexibility than is offered by another competitor, Roku. The device landscape is very fragmented and it's hard work to build a good range of apps. While Samsung and LG have big enough businesses to have their own platforms, the same is not true for others. Although TV makers have to support a lot of apps, the reality is (as SES had already pointed out) that the economic value in video is in long form content.
Vewd claims that it now has the biggest app store of certified apps and its platform, which is based on HTML5, is now on 25 million TVs per year and 25 million other devices. It has 1,500 apps on the platform, which are immediately available to those that implement it. 500 of these apps have now been certified for the platform.
Over time, the company told us that as HTML5, the company can get 'deeper into the silicon' which makes performance better and reduces implementation time. As well as TVs and STBs, Vewd has been successful in getting design wins with Panasonic, LG and Samsung in their Blu-Ray players.It expects a number of additional and new customer announcements at CES.
We reported on the developments by Vewd with the BBC in supporting HbbTV (Opera TV Works with BBC on HbbTV Synchronisation) and it is working with the BBC and IRT on the development of dynamic advertising based around HbbTV 2.0.1 as well as content synchronisation. The company was also showing its latest programme guide, which can use broadcast, live streams and catalogue content.