Last week, Samsung launched its much anticipated Note 8 flagship smartphone and our friend, Dr. Ray Soneira of DisplayMate, got an early chance to look at the display on the new handset and confirmed that it sets a new benchmark for display performance.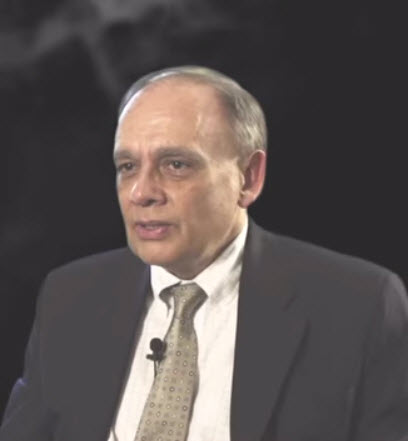 There are a number of innovations and improvements that are highlighted in his detailed review. The key highlights of the new display are:
New 18.5:9 aspect ratio that covers more of the front of the phone and has 2969 x 1440 resolution, providing 521 pixels per inch
Better screen brightness that is 22% higher than the S8 and hits a peak of more than 1,200 cd/m² for use in bright ambient conditions or sunshine
A wide colour gamut of 112% of DCI P3 (as used in digital cinema) because of a new 'deep red' OLED material and with accurately implemented colour performance
A range of different screen modes for different use cases that have high colour accuracy
Certification by the UHD Alliance to its Mobile HDR Premium level, with compatibility for showing HDR content and support for scaling SDR content to HDR
Dual ambient light sensors to better adjust the display to current conditions
Night mode blue light filter and a 'super dimming' mode
A 'diamond pixel' configuration of the OLED materials with different sized and shaped materials for different colours to balance out the different efficiency of the emitting materials
Improved efficiency (up by 60% since 2013 on Samsung's OLEDs, DisplayMate says)
Gorilla Glass 5 for protection
Samsung uses 'Diamond Pixel's to achieve high brightness and efficiency. Image:Samsung
That's a lot of innovation when its only a short time and is a lot of added value for a single product launch. The product highlights one of the reasons that Samsung is so powerful in this market; its relentless drive for innovation. DisplayMate has tested every generation and has seen improvements every time since the first OLED displays from Samsung in 2010.
Lets look at the items of improvement in a little more detail.
Resolution
Soneira has long felt that smartphone displays are 'good enough' in resolution. He may be right most of the time, although I have argued with his view from time to time as human vision is extremely fine in areas such as vernier acuity where it is more sensitive than in general resolution. He says in his article that
"As a result, for Smartphones it is absolutely pointless to further increase the display resolution and pixels per inch (ppi) up to 4K (3940×2160 pixels) for a silly marketing wild goose chase into the stratosphere, with no visual benefit for humans!".
Here, I think Ray is missing a use case. These days smartphones are also used for VR and where you have a headset such as the Gear VR headset (the newest [6th] version of which works with the Note 8, although earlier ones won't). These use optics to magnify the display so even more resolution than 521 ppi is needed for good imaging. Of course, that takes a lot of processing as well, but is still worth aiming for, in my view.
Better Screen Brightness, Gamut and Control
Here, I'm 100% with Ray's review. The article points out that displays typically offer a reduced colour gamut as higher ambient light impacts the performance. The combination of 1,200 cd/m² output with the 112% of DCI P3 means that even when there is high ambient, as the tests show, the Note 8 delivers good colour performance even in bright light. Samsung has combined this performance in the display with sophisticated controls that deliver very good accuracy in the different modes.
In colour, "one size does not fit all", with different rendering being useful depending whether you are watching video (rec. 709) or movie content (DCI-P3) or looking at photographs (often AdobeRGB) and computer-generated documents (sRGB). The extra output is great for HDR (the phone has higher peak brightness than most HDR TV sets including LG's flagship OLED TVs) and I'm looking forward to seeing some impressive demonstrations of HDR content at IFA, later this week.
'Power is nothing without control' – The Note 8 Screen Modes adjust the display to optimise the colour performance. Image:DisplayMate. Click for higher resolution.
Dual Ambient Light Sensors
Ray has long been a champion of better display performance in different ambient conditions, which means boosting output when it's bright, but also means controlling it carefully when the light is dim. As long ago as 2010, he pointed out that if you really want to understand the effect of ambient light, you need to measure the light falling on the display, but you also need to look at the light entering the user's eye so that you can understand how the eye is adapting to the light it is seeing. The eye works very differently with different adaptation.
Samsung has now adopted this dual sensor approach both in the S8 and the Note 8. Unlike earlier ambient light adjustments, which tended to work only when the phone was started, these days Samsung dynamically adjusts the brightness. (I really need to try this – I have an older S6 and it doesn't do a good job adjusting for different ambient, although it tries).
Ray's article is twenty times longer than this brief summary, so if you are a specialist, I strongly recommend a read. (BR)