As if anyone doesn't already sense it, everything is changing in the education world due to The Rona. While I have a pretty good handle on what's happening in the U.S. on those counts, it's always instructive to see what's transpiring in other parts of the world. The other day I had a catch-up Zoom session with a long-time connection in Singapore, and together we explored our impressions about what has been happening recently in the education sphere.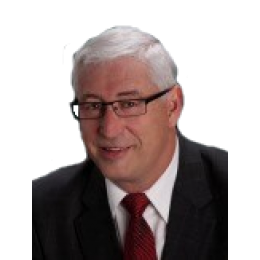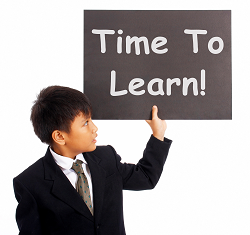 I spoke with Jamshaid Askbar, the CEO of Go-CloudLearn. Akbar oversees a number of disruptive brands now selling to home and institutional education markets in the Far East and South Asia. Our informal Zoom session quickly turned into an insightful interview, providing a glimpse into the staging of some emerging challenges and, of course, business opportunities.
Here are the dynamics that Mr. Akbar is adroitly navigating in the Far East and South Asia:
Change
Akbar notices change occurring on many levels: from decimation of traditional delivery models, to rethinking how education is delivered, and towards inevitably reshaping the future of education. Learning, as we know it from yesterday, is on the move.
Disruption
In education, disruption threatens traditional delivery. In some countries it takes the form of parents switching their children comfortably to online tutoring, YouTube or TikTok for educational advantage. (Akbar cites a Singapore math video service using TikTok for Millennials as an example.) This development pulls parents away from expensive private schools, which continue to demand high tuition while refusing to conduct face-to-face learning during the pandemic. Akbar is observing how more and more parents (in Pakistan, India, Singapore, Malaysia, and UAE) are appearing less likely to fully return to the traditional school, post pandemic. New educational options are unexpectedly viable.
Chunking
In the move away from the typical, the expected, and other legacy landscapes, Akbar is also noticing a shift in educational customer interest towards smaller, more cost effective, and 'portioned' educational experiences. Personally, I call this phenomenon the 'chunking' of educational opportunities.
Akbar suggests "this on-demand learning is Uber-like and represents an approach that offers outstanding education at a fraction of the cost of going to International schools". I suppose we could also call this phenomenon the 'right-sizing' of educational contexts. The notion is to isolate high-demand educational services and offer them separately from their normally integrated environment (usually found within the traditional international school experience). As examples, Mr. Akbar manages a portfolio of focused educational services, each with their own value proposition and growing customer base:
Go-Cloud Learn. (An on-demand education service offering British-style education live from the UK to the world via a global classroom, this is "a cheaper version for the South Asian market delivers the entire A-Level and IGCSE live for USD 999 per year—a fraction of what it takes to enroll in a regular Cambridge-certified school".)
Centre4Writing. (Whether for future accountants, nurses, or aeronautical engineers, English language skills are critical to success, so the Centre4Writing is a global writing skills development center with an integrated "I need help right now!" on-demand platform.)
HeyHi. (A collaborative teaching tool shown in the video immediately below) a built-for-education audio/video conferencing tool with a robust white board.)
On-demand Learning
In Mr. Akbar's way of thinking, as the quality of education is disrupted or diminished (through mindless and weak online delivery) during the pandemic, so the "popularity of on-demand education with engaging mechanisms will continue to surge forward in the Far East and South Asia". According to Mr. Akbar, what is differentiating this new genre of on-demand learning from its mundane online learning predecessors are the advantages of live instructors, short but high-energy learning episodes, relationship building, convenience, plus high levels of constructive feedback. As a clear example, take a look at the Go-Cloud Learn site. This on-demand service purports to provide a "world-class British education in a global classroom" with some hefty, yet deliverable promises:
Primary, secondary and post-secondary lessons delivered live from the UK.
45/60-minute live lessons delivered by a qualified teacher via Go-CloudLearn's online classroom, "The Learning Cloud."
Up to 10+ young learners tutored live in a group lesson.
Students are able to interact with each other in and outside of lessons.
Homework, assessment, resources and collaboration take place in "Go-CloudLearn Spaces" to continue and reinforce learning.
An emphasis on ongoing, specific, and immediate feedback for learning
Akbar poses the challenge: "Show me an education system that delivers 'excellence' at fraction of the cost of going to a private school. Can a traditional school deliver these innovations at our cost structure in a traditional setting?" He adds, "more and more MOE's globally are trying to get in touch with us to outsource their teaching to us; all inspired by opportunities presented by COVID". He continues: "At best International schools use Zoom to teach using a PowerPoint; they try to replicate the Industrial school experience using an online platform–they just don't' get it."
Mr. Akbar predicts that "our future rests with on-demand education/lessons." He observes that the initial drivers of on-demand learning will be "in the K-12 sector, chiefly science, math, literacy and languages". He anticipates that "other verticals will soon follow the on-demand lure, such as speech therapy, sports training, and physical education, as well as extracurriculars, like chess, robotics, and engineering". Akbar believes that "law, accountancy and literacy subjects at the university level will all evolve to an on-demand model using structured online lessons plus I need it now! support after school hours. He predicts "those that will adapt to the model will flourish and have a global addressable market".
Mr. Akbar also warns that this surge towards on-demand learning also carries accentuated technical implications, since on-demand services must be careful to create friendly LTI hooks into existing learning management and delivery systems and not dare to stand on their own.
Singapore is expected to return to full pre-pandemic GDP levels this year, with other countries following after. But in the education sector, the big questions remain: what will change, what will stay the same? On-demand learning may well grow and secure a formidable footprint— Len Scrogan