In a move to inject some fun and creativity into the virtual workspace, Microsoft and Snap have announced the integration of Snapchat Lenses into Microsoft Teams, a platform used by 280 million people monthly for collaboration. These Lenses offer personal, engaging ways to work together, adding an element of humor and interactivity through augmented reality features, such as AR sunglasses.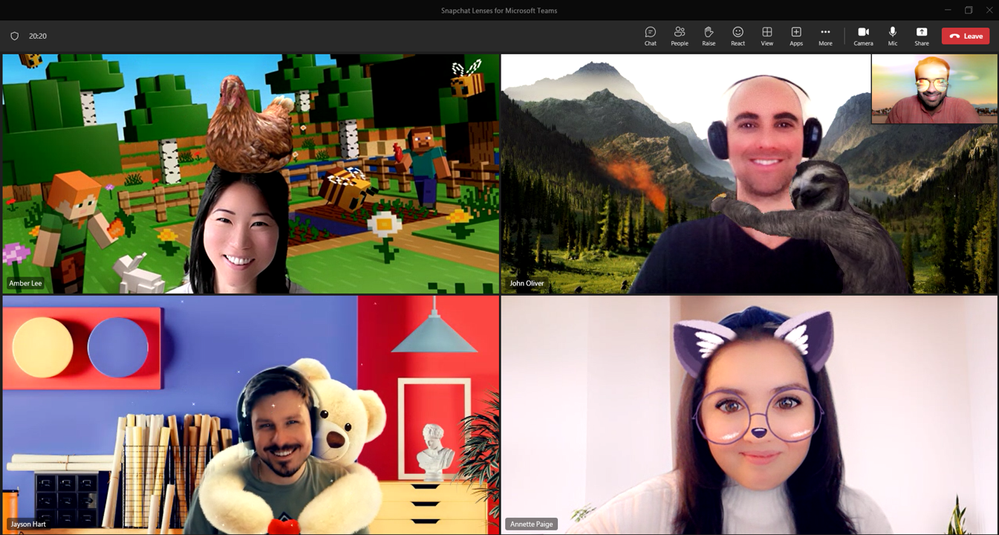 The integration is made possible by Camera Kit, Snap's software development kit (SDK), which allows partners to utilize Snap's AR technology within their applications and websites. Users can expect a rotating collection of 26 popular Lenses to choose from during Teams meetings, ranging from clever to creative. These Lenses can transform users into cartoon characters, introduce fun backgrounds, or even simulate falling snow in the office.
The goal is to make meetings unique and encourage ice-breaking activities, stimulating creative thinking during project kickoffs and other collaborative endeavors. Users won't need to download any additional software to access these Lenses; simply click on 'Video effects' and navigate to the 'Snapchat' tab to begin exploring the available options.
Microsoft's collaboration with Snap doesn't end there; the tech giant has also used Camera Kit to integrate Snap AR into Flip, its video learning platform. Flip allows educators to post topic prompts that spark video discussions among students. Since incorporating Snap AR into the Flip web experience, Microsoft has reported a 60% increase in video creation by students and teachers.