Not sure what to make of the data and pitch of this research, you be the judge. The market for "True MicroLED" displays is poised for massive growth over the next decade, with revenues expected to skyrocket from just $24 million in 2023 to over $26 billion by 2032, according to a new report by research firm Futuresource Consulting.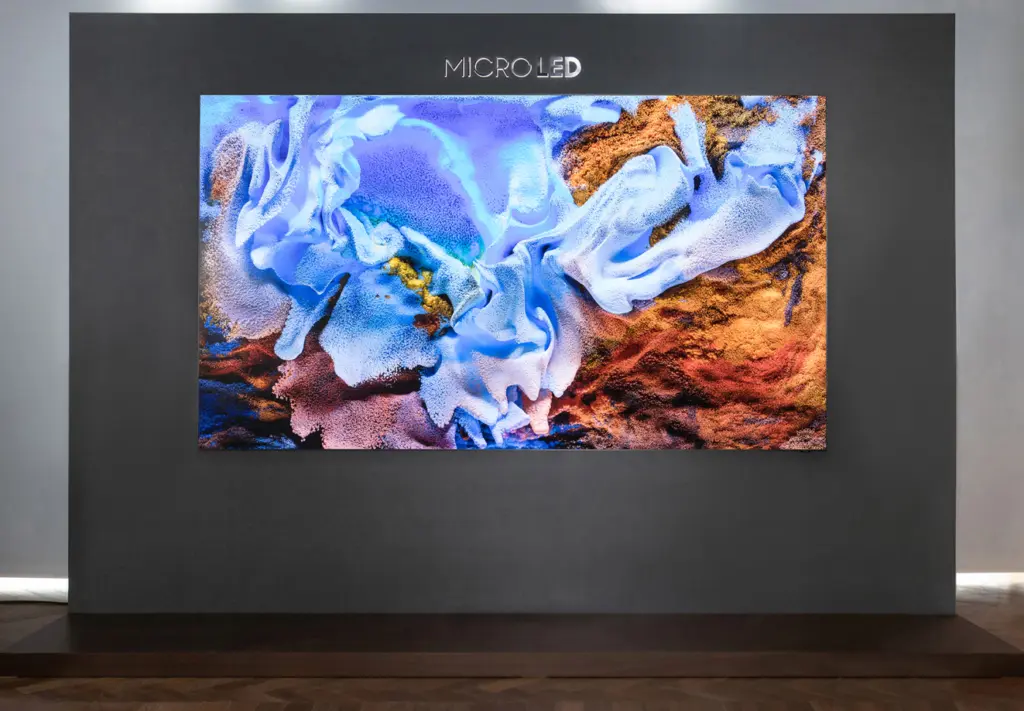 The report predicts the market will surpass $1 billion in annual revenues in 2027 and generate a cumulative $63 billion in the first 10 years alone. This represents a compound annual growth rate of over 80% for the next decade.
"Over the last two years, the market has aligned around the proper definition of True MicroLED, which utilizes sub-100-micron chiplets mass transferred onto a TFT backplane," said Ted Romanowitz, Principal Analyst at Futuresource. "Major LCD panel manufacturers are now focused on leveraging their expertise to drive down costs and enable widespread adoption."
The pro AV market, including digital signage and videowalls, is expected to lead early adoption due to better pricing dynamics. However, the consumer electronics market will see faster growth in later years as average selling prices fall.
Futuresource cited a number of technical and manufacturing challenges that must still be overcome, including complex mass transfer processes and improving yield, quality, and ecosystem support. However, the firm identified at least 8 major MicroLED clusters globally, up from just 2 in 2021, with over 140 supporting companies. One cluster reportedly aims to start shipments before the end of 2023.
"True MicroLED will provide a significantly improved viewing experience compared to existing technologies," Romanowitz added. "It retains the advantages of emissive LEDs while delivering better performance than LCD and OLED."