Chipmaker MediaTek has unveiled its latest flagship smartphone chipset, the Dimensity 9300 5G, which contains an integrated AI processing unit (APU) designed specifically for generative AI tasks.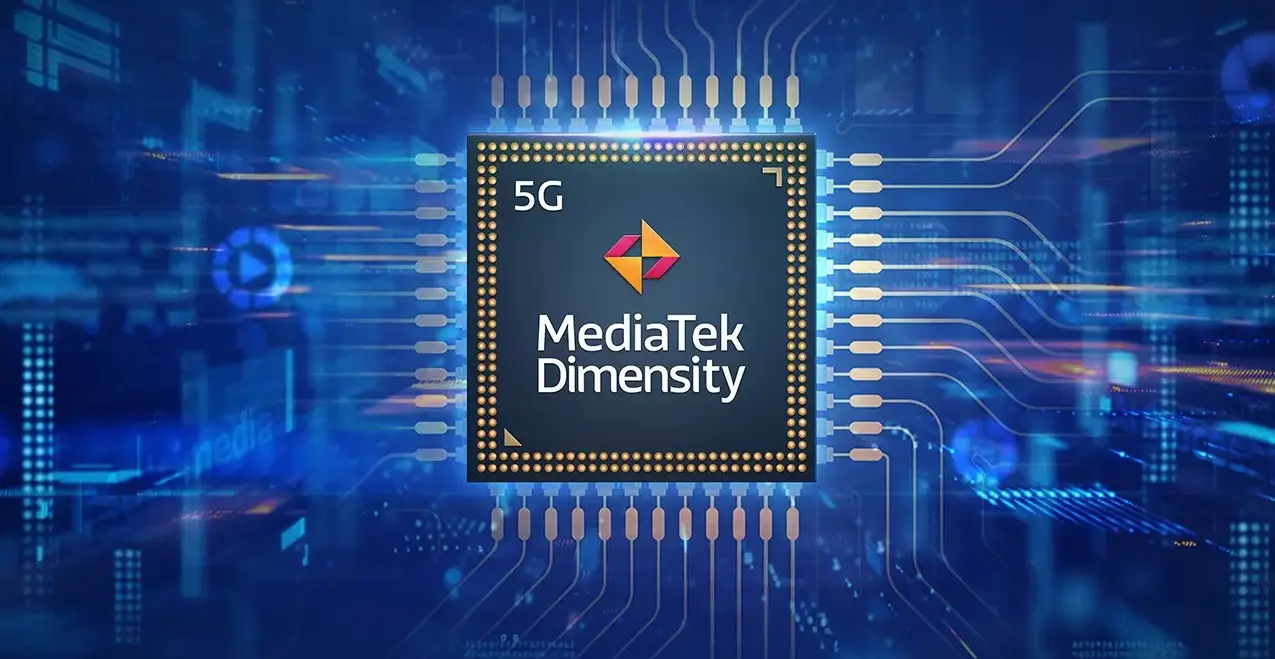 The APU will allow smartphones powered by the Dimensity 9300 to run large language models with billions of parameters and generate content like images, text and poetry directly on the device, without needing an internet connection. MediaTek claims this on-device AI approach provides better privacy, personalization and cost savings compared to cloud-based AI services.
The Taiwanese company has been working with AI models from Meta, Baidu and other partners and says the Dimensity 9300 will be able to handle models with up to 33 billion parameters – surpassing the current industry standard. The first phones with the new chipset are expected to run 7 billion parameter models when they launch later this year.
MediaTek is competing against rivals like Qualcomm to capitalize on the AI boom sparked by ChatGPT and other generative AI tools. Both companies envision thousands of use cases for on-device generative AI, from smart assistants to creative content generation. The push into on-device AI comes as the global smartphone market faces a significant downturn. However, MediaTek and Qualcomm believe integrating powerful AI capabilities into mobile chips could reinvigorate demand from consumers looking for more intelligent devices.
MediaTek's Dimensity 9300 also features upgraded CPU cores and improved power efficiency. It is built using TSMC's cutting-edge 4nm chip fabrication process – the same used for Apple's latest iPhone chips.
While Qualcomm has long dominated the premium Android phone market, MediaTek leads in mid-to-high end devices. Both now face potential competition from Chinese vendor Huawei's chip division, Hisilicon, which is working to restore its smartphone chip capacities after US sanctions.
| Feature Category | Details |
| --- | --- |
| CPU | – 4X Cortex X4 up to 3.25GHz |
| | – 4X Cortex A720 up to 2.0GHz |
| | – 46% peak performance boost |
| | – 15% increase in single-core performance |
| | – 40% increase in multi-core performance |
| GPU | – High-Performance 12-core GPU |
| | – Fast raytracing and console-level technologies with the Immortalis-G720 |
| Performance Enhancements | – 40% power savings |
| | – 46% improvement in HW raytracing performance |
| | – Console-level global illumination effects |
| Power Efficiency | – Up to 33% multi-core power saving vs previous gen CPU |
| | – 40% memory savings in geometry-heavy games |
| | – 2nd gen thermally optimized IC design and package |
| | – 10% power savings with display low power technology |
| Video Capture | – AI Semantic Analysis Video Engine |
| | – 4K cinematic mode with depth of field |
| | – 100% pixel-level autofocus + dual-lossless zoom |
| | – 3-Microphone HDR audio recording |
| Chip Production and Design | – 3rd gen TSMC 4nm chip production |
| Generative AI | – 7th Gen APU with hardware-accelerated generative AI |
| | – 8x faster transformer-based generative AI |
| Security | – Secure Processor – HWRoT |
| | – New Arm MTE Technology |
| AI-Display Technology | – World's first AI-depth engine display |
| | – 2x faster integer and floating-point compute improvement |
| | – 45% more power efficient |
| | – Support for Google Ultra HDR |
| Connectivity and Fusion | – First to support on-device LORA Fusion |
| | – 5G |
| Advanced Memory Technologies | – Up to 33 billion parameters |
| | – Exclusive hardware-accelerated memory compression technology |
High-Performance 12-Core GPU
The new GPU offers 46% faster rendering compared to MediaTek's previous top-tier Dimensity 9200 chip, according to the company's estimates, while maintaining similar power efficiency. This should enable smoother gameplay up to 60 frames per second for console-quality mobile titles using advanced graphics techniques like ray tracing.
Beyond gaming, MediaTek claims the Dimensity 9300's upgraded image signal processor (ISP) and AI-powered computational photography will offer photography improvements including always-on high dynamic range (HDR) video recording at up to 4K resolution and 60 fps. The chipset also supports a new cinematic video feature to mimic depth-of-field blur effects in real-time 4K video.
On the imaging side, the company highlighted AI-driven noise reduction for photos and videos, support for the new Ultra HDR format coming in Android 14, and real-time tuning of image quality based on identified subjects and backgrounds.
While the specifications seem promising for next-generation mobile visuals, real-world testing will be required to evaluate these claims when devices powered by the Dimensity 9300 begin shipping later this year. MediaTek said it already has over 15 partners developing smartphones and other products around the new chipset.