The average size of liquid crystal display (LCD) televisions shipped globally grew to 52 inches in September, according to a post by market research firm Omdia.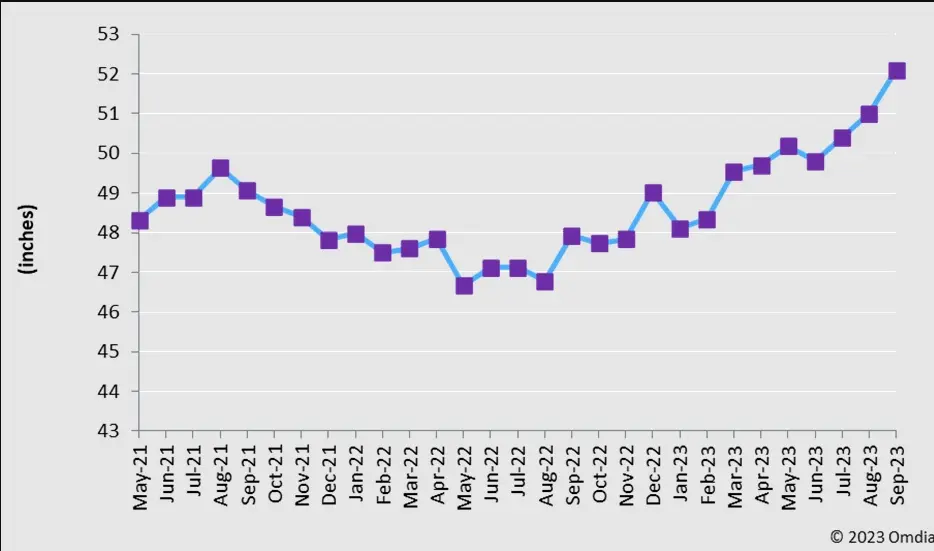 The increase reflects a multiyear trend toward larger screens driven by consumer demand and manufacturing economics, said David Hsieh, display technologies analyst at Omdia. Shipments of 32-inch and 43-inch LCD TV panels dropped 47% and 24% respectively in September versus a year earlier. Meanwhile, shipments of 65-inch to 98-inch models grew between 20% and 155%.
"LCD TV panel makers are gradually reducing production of smaller sizes while focusing more on larger sizes," Hsieh says. "This indicates the transition toward larger sizes is a permanent trend."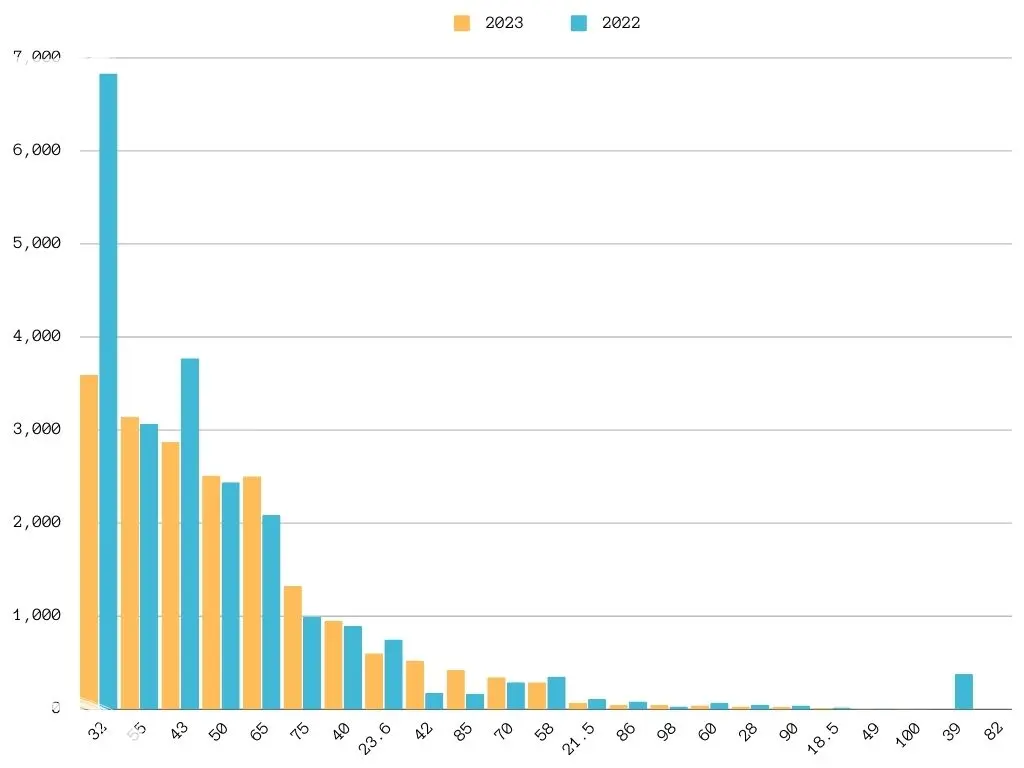 The shift has been enabled by improvements in LCD technology that make producing bigger screens more cost-effective. At the same time, consumer preferences have skewed toward larger TVs as prices have declined and video content has gotten sharper.
The average LCD TV shipped in September had a screen size of 52.1 inches diagonally, up from 49.8 inches in May. Just five years ago, the average screen size was 44 inches.
"I expect the average will continue growing as manufacturers expand production of 65-inch-plus models and consumers show no sign of tiring of ever-larger displays," Hsieh said.