Rietheim-Weilheim-based mechatronics manufacturer, Marquardt, showcased advanced display technologies in its newly revealed DemoCar 2.0, a redefining of in-car interfaces considering the interest in autonomous driving.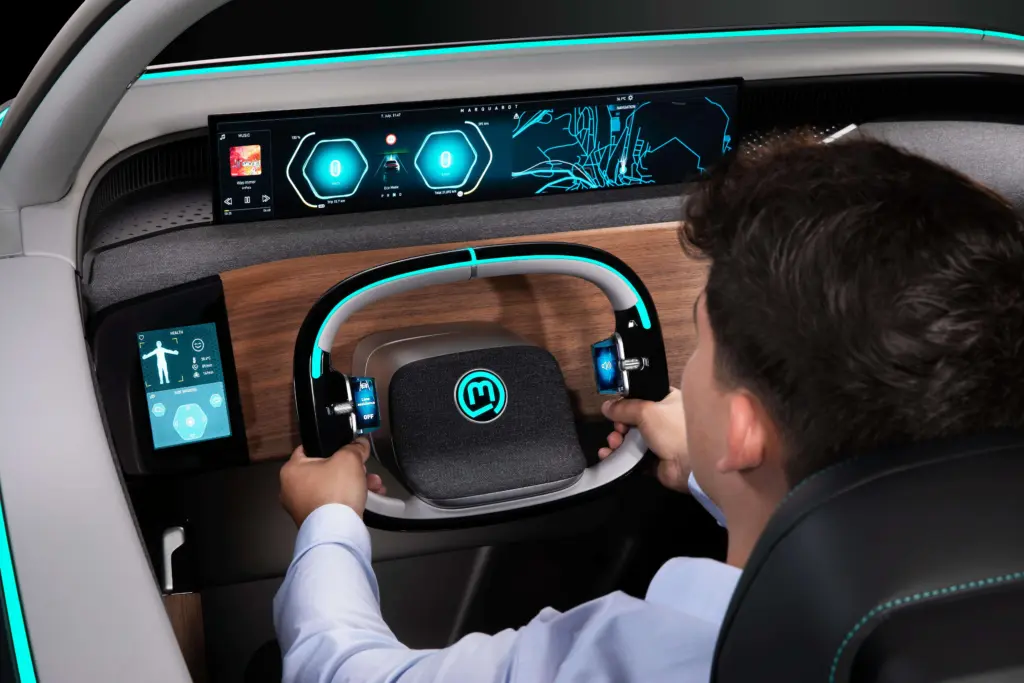 The company has introduced a variety of innovative displays aimed at enhancing vehicle interaction with occupants and improving overall user experience. The DemoCar 2.0 seeks to exploit the evolving trends in the autonomous vehicle sector, anticipating a scenario where the vehicle's interior becomes a space for relaxation and leisure, akin to a mobile living room.
The key highlights are the smart surfaces embedded with light applications behind door surfaces and multiple display features that take up significant visual real estate. Marquardt has also installed a novel printed sensor to ensure that all functions and parameters on the display are correctly shown, thereby enhancing functional safety to ASIL C level.
Interestingly, the vehicle's steering wheel also features displays, including an illuminated manufacturer's logo and two rectangular glass "stones" with integrated displays creating a spatial effect. The steering wheel is also equipped with a green light band that signals when the vehicle is in autonomous mode, indicating that the car is under control and the occupant can relax.
The vehicle's charging system includes a contactless, interactive display for users to input the charging mode. The unit incorporates smart MicroLEDs that form a light band around the charging socket, transmitting crucial information like charging status through different color combinations.