Continuing the company's exceptional commitment to extending a product's lifetime, Lumineq® is offering a limited edition of drop-in replacement units for the previous generation of the colored EL640.480-AA1 display.
This enables customers to further lengthen the lifetime of their existing applications and fulfill any service obligations from unforeseen external circumstances.
Multi-color VGA display
The Lumineq EL640.480-AA1 display is the color version of the largest non-transparent display that the company manufactures. This display, which is a VGA-compatible, high-resolution electroluminescent (TFEL) unit, delivers eight different hues of red, green and yellow with excellent image clarity.
Committed to deliver
"Now, by offering a drop-in replacement for this special display, we are delivering on our strong commitment to support our customers over the lifetime of their products and applications," says Ari Tervonen, Product Manager, Lumineq Displays.
"Additionally, it helps our customers fulfill their promises when it comes to after-sales services for their customers and end-users. If any exceptional external or unplanned events occur, such as damage due to mishandling, no expensive modifications are required. A new color display replacement is quick and simple," he continues.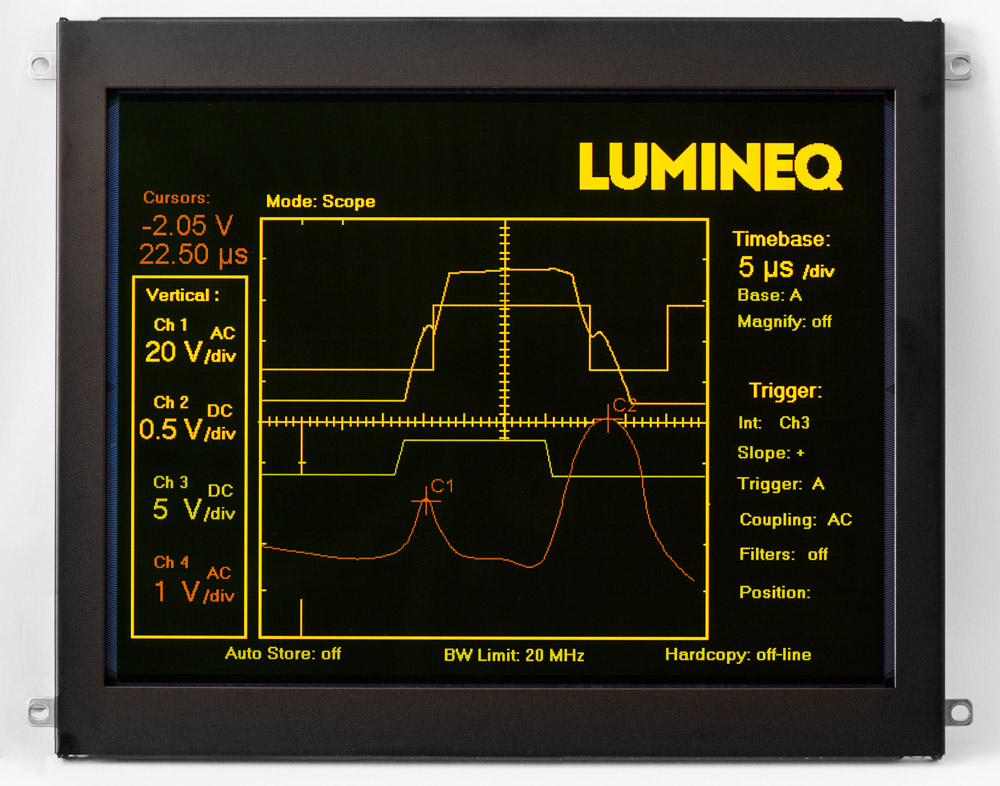 Guaranteed performance
The EL640.480-AA1 display is designed to function in extreme environments and is totally service free. The display's image contrast and colors remain constant over a wide viewing angle. No additional polarizing filter is needed for most lighting conditions.