At an event in Seoul, So, Hyun-cheol of UBI Research said that he believes that LG Electronics made a 9.9% profit in Q3 2017 in its OLED TV business in Q3 2017 and that LG, along with Sony, will lead the premium TV market in the future as OLED TVs start to come down to under $3,000.
A factor in the increasing profitability is cost reduction and he said that it is hard to reduce the cost of 55″ LCDs because yield is so good, but OLED can come down from $545 down to $378 because there is still a lot of scope for yield improvement.
So also said that LG Display may be able to accelerate the development of its G10 line and will profit from the Winter Olympic Games in Pyeong-chang and World Cup in Russia next year. He forecast volumes of OLED TVs reaching 2.9 million in 2018, making the TV OLED panel business profitable, and by 2019, he expects a profit of 17.3% by 2019.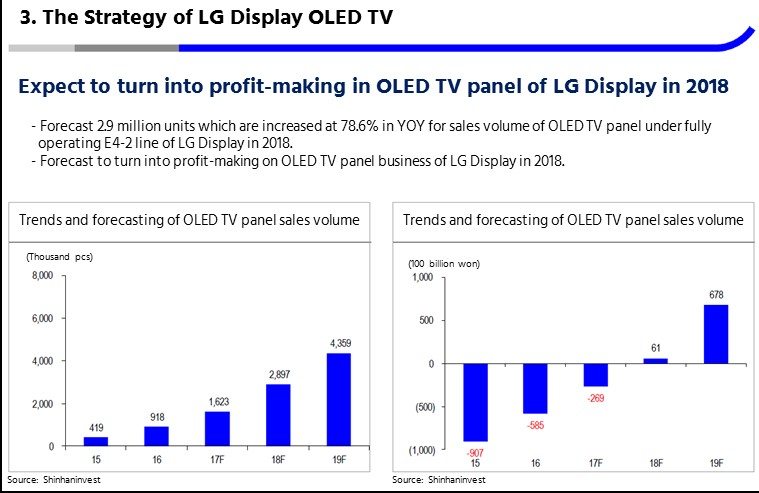 The company also highlighted the number of OLED TVs that have been launched over the last three years.