LG Electronics USA and Double Black Imaging (DBI) have recently agreed on a long-term license that will result in the unification of LG's high-end LCD medical monitors and DBI's CFS calibration software suite for the US medical imaging market.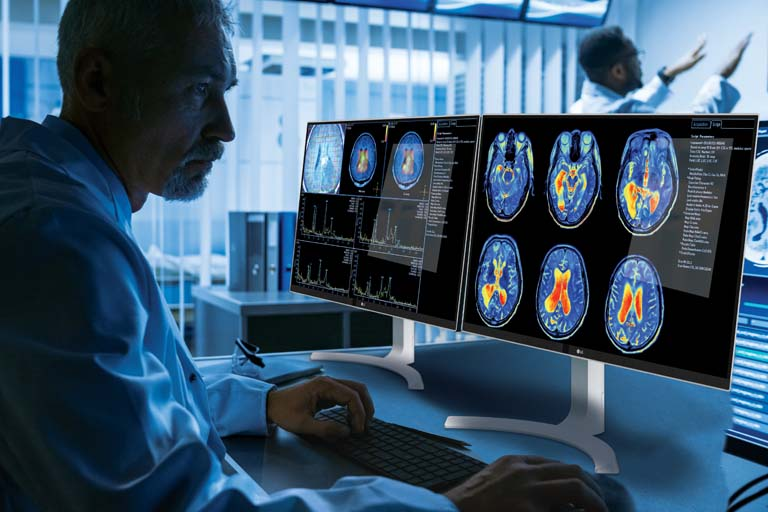 This partnership aims to combine the companies' respective resources and expertise, focusing on bringing innovative solutions to the rapidly evolving medical imaging sector. LG and DBI expect the collaboration to enhance the value they offer to their customers by marrying advanced display technology with professional-grade calibration software.
The product suite resulting from this agreement will offer an array of medical imaging solutions with resolutions ranging from 2 to 12 megapixels. These solutions are designed for a variety of medical imaging applications, including teleradiology, diagnostic imaging, mammography/tomography, cardiology, and pathology.
LG's medical monitors are recognized for their built-in front and backlight sensors for automated DICOM and color calibration technology. They also feature ultra-thin bezels, flicker-safe technology, ambient lighting, and brightness stabilization. These features aim to ensure consistent image quality across the enterprise and throughout the monitor's lifetime.
Incorporated into the LG display, DBI's CFS calibration software suite provides precise automated gray level and color calibration, as well as conformance testing and report generation. Additionally, this software provides non-conformance alerts over the web, aiding the ease and efficiency of operations.
Three monitor sizes are planned as part of this collaboration: 21-inch, 27-inch, and 31-inch displays. Each of these monitors will come equipped with the CFS calibration software suite, with the aim of improving workflow, enhancing visual clarity, and reducing eye strain for the user.