LG Business Solutions USA has announced the debut of its latest high-resolution 8MP diagnostic medical monitor, model 32HQ713D-B, at the HIMSS23 Global Health Conference & Exhibition. The 32HQ713D-B diagnostic display combines 1000 nits of brightness with LG's proprietary IPS Black panel technology, resulting in an enhanced 2,000:1 contrast ratio with deep blacks. The monitor also simplifies color calibration through an automatic integrated sensor and software. According to Stephen K. Hu, LG Business Solutions USA's head of medical monitors, the new display is designed to "ensure patients receive the best care and employees have comprehensive, accurate tools for detection and diagnostics."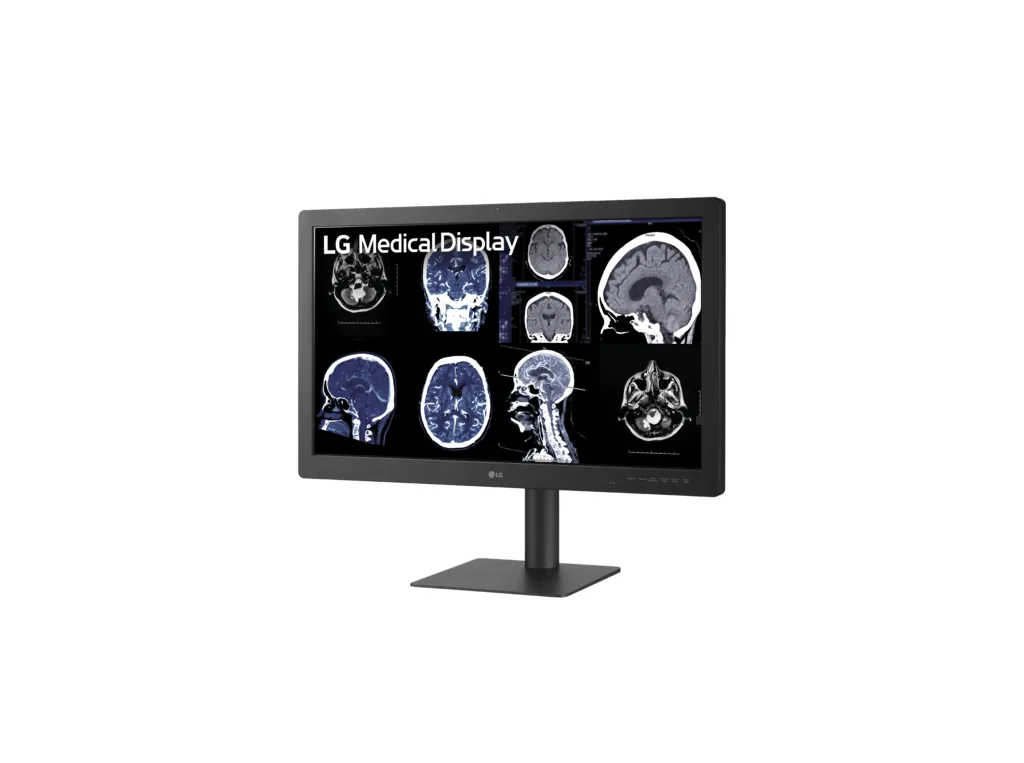 One of the standout features of the new diagnostic monitor is its built-in automatic calibrator. This eliminates the need for an external accessory device to perform calibration, ensuring consistent operation and interaction by matching the color temperature and brightness to other in-room displays without any human input or dongle.
The 32HQ713D-B also includes a presence sensor that turns off the display automatically when no motion is detected, reducing power consumption and eliminating the need for staff to turn the display on and off manually. A lighting sensor can adjust the monitor's brightness relative to the room's ambient lighting. Additionally, down and wall lighting modes illuminate the space below or behind the display, assisting users in reviewing printed documents when room lights are dimmed.
The FDA 510(k) certified 8-megapixel display is designed to provide high-resolution color and grayscale medical imaging for PACS and radiology systems. It is specifically intended for use in displaying radiological review, analysis, and diagnosis by trained medical practitioners, making it an ideal choice for reviewing side-by-side 4MP or 3MP images that are commonly generated for diagnostics across various disciplines.
"With auto-calibration that can be scheduled to run overnight and a slew of automatic features, the new 8MP diagnostic display raises the bar for quality and ease of use while enhancing patient care," Hu added.