Lextar E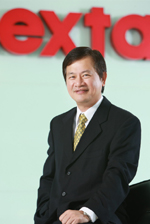 lectronics chairman David Su was recently quoted by Digitimes saying that miniLED has the potential to replace conventional LED backlighting because of what he called "its simpler structure and material".
He went on to say that, despite the fact that the company began shipping miniLED-based gaming monitors in the third quarter of 2018, the technology will account for a negligible element of the company's consolidated revenue for 2018 and even in 2019, it will represent less than a 10% revenue share. Lextar has been developing miniLED backlighting modules for large-size LCD TV panels, medium-sized automotive displays (~10″), small-sized smartphone screens, notebook panels and LCD monitor panels (>20″).
The company is also in discussion with partners regarding the development of miniLED displays with self-emitting light sources, in addition to backlighting modules. In addition, Su mentioned that Lextar is looking into the prospect of miniLED displays that can be stacked to create unconventional, lower-demand display formats, eliminating the need to produce such niche products.
Su added that, in the smartphone sector, miniLED faces its biggest challenge from OLED, which fetches a competitive production cost, and that the cost of producing miniLED displays continues to be difficult to quantify, as manufacturers are still working out exactly how many chips are needed to achieve the desired results. Su used the example of a 5″ smartphone panel, which can take anything from 2,000 to 10,000 miniLED chips to light sufficiently.