Lenovo has released some new tower workstations, the P520 and P520c, and a new mobile workstation, the P52s. There are three 15.6″ display options, with FullHD, FullHD Touch or UltraHD resolution. The system uses a Core i5/i7 8th generation processor and graphics are from an Nvidia Quadro P500. Memory is up to 32GB and storage is up to 1TB with SDD, 2TB with HDD. The battery capacity is 104 WHr (32 + 72 in two batteries) and the system supports Thunderbolt 3 and HDMI.
There is a physical docking station although the Lenovo Thunderbolt Dock is supported and there is a mechanical shutter for the camera.The notebook also is shown with the 'Pro Dock' which seems to have no bottom signal connector, but the dock doesn't seem to be listed by Lenovo at the moment. The Notebook has a 'side docking connector'.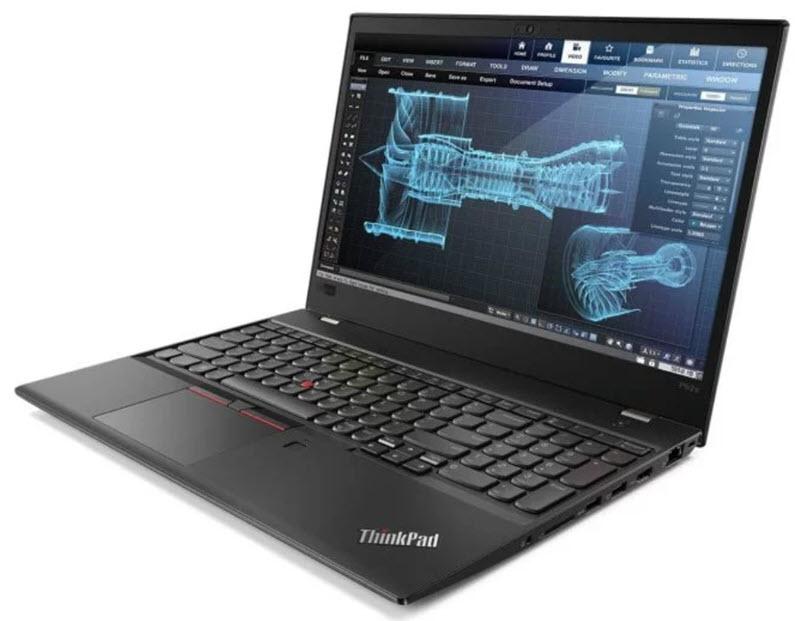 Lenovo's P52S has Nvdia Quadro P500 graphics.
The Lenovo side dock seems to be based on USB Type-C