When LeEco (Leshi Internet Information & Technology) exhibited at one of the press-and-analyst shows at CES 2016, it had not yet changed its name from Letv. Then, Letv showed prototypes and products that were notable both for their variety and strikingly handsome industrial designs.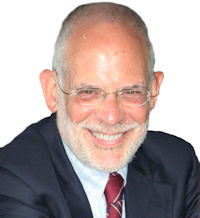 Some of those products also contained advanced components. At Qualcomm's CES press briefing, the company said the Letv Le Max Pro was the "first announced smartphone" to use Qualcomm's Snapdragon 820 processor, as well as the phone with the "first announced support" for Multi-gigabit 11ad WiFi. Early members of the Le Max family went on sale in China in July 2015, and quickly became the country's best-selling high-end phone, topping both Apple and Samsung, according to Sino Market Research.
The change of name from Letv to LeEco is appropriate, because the company's focus is on a global ecosystem strategy it calls "Le Ecosystem" – an Internet-based platform encompassing content and applicatons, as well as devices. The company also has a dizzying array of other businesses, including eco-agriculture, Internet-connected electric cars, and a cinema production company.
The LeEco Group (Beijing) began when Jia Yueting established Letv.com in 2004. Now called Le.com, it is among the largest online video providers in China. LeEco started its TV hardware business only recently, in 2013, According to IHS, LeEco "focuses on the growth of the paid content subscription, while it sells TV hardware at below manufacturing cost or even provides it for free during promotional periods." Please keep that in mind as you read the following paragraphs.
On July 26, as is well known in our community, LeEco and US-based TV manufacturer Vizio announced the LeEco would acquired Vizio for $2 billion (Vizio Sells Out to LeEco – subscription required). The combined TV sales of Vizio (No. 2 in the U.S.) and LeEco (No. 7 in China) would have been sixth in the world in 2015, ahead of Skyworth.
At one of the press-and-analysts-only events held at CES 2016, LeEco (then called Letv) showed a variety of its electronic products, as well as a bicycle. The handsomely-designed thin TV, seen here edge-on, is the Max65 Blade, a 65″ UHD set that is only 3.9mm thick thanks to a Corning Iris Glass light-guide plate. The SoC is a Snapdragon 810 (Photo: Ken Werner).Vizio's management and customer service teams will remain in place, and the company's sets have always been made in China, so it's the global strategies and synergies that are important here. LeEco buys Vizio's know-how and sales and distribution infrastructure in the U.S. Vizio gets access to the Asian (including Chinese) market, where it currently has little exposure.
We're not done yet. This past Tuesday, Variety reported an upcoming content deal between LeEco and Netflix. "We are planning a very significant cooperation with Netflix," said Liu Hong, co-founder and vice chairman of LeEco, speaking in Beijing on Tuesday. "Details will be announced in the third quarter."
A quick look at Le.com shows a large selection of Chinese-language films and videos. How does Netflix content fit in there? It could, of course, with dubbing or subtitles, and a period for approval from Chinese censors (which is becoming a lengthier and more thorough process). But China may not be where LeEco intends to go with the Netflix content. The company intends to come here (to our European readers: Ken is talking about the USA! – TA).
LeEco will officially announce its new US presence this autumn. PR director Todd Witkemper said LeEco has about 400 US-based employees now and intends to have 1,000 by year's end, reported Jimmy Westenberg in a June 17th posting on Android Authority. The company will reportedly introduce a video streaming service and very competitively priced smartphones to the U.S.
LeEco is also rolling out its phones and a video streaming service in India. Variety speculates that a LeEco/Netflix deal might also be done for the Indian market.
So, are we likely to see free Vizio sets being used as inducements to sign up for LeEco's new US streaming service? If LeEco attempts their free-device strategy in the U.S., I would guess using their own smartphones is more likely. We'll see. (KW)