Apple has upgraded the MacBook Pro models for 2018 with new processors that make them much faster (claimed to be 70% faster) and with improved keyboards – as these have been the subject of a lot of criticism. The displays have not been changed as far as we could tell.
Extron has a new controller, the TouchLink Pro Touchpanel TLP Pro 1025M which has a PCap 10.1″ LCD display with 1280 x 800 resolution, 420 cd/m² of output and protected by Gorilla Glass. Contrast is quoted at 800:1. The It can connect to a network and be powered by PoE using a single cable. There is an integrated speaker and it is available in black or white.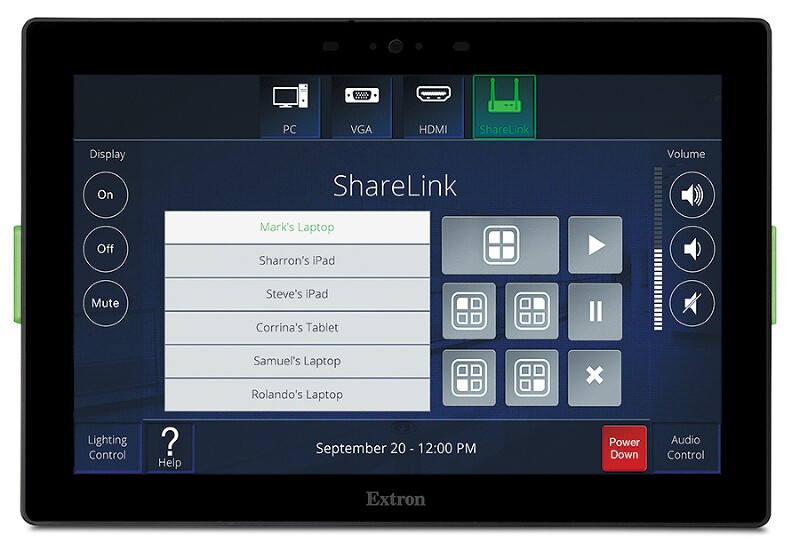 Huion of China has released the the professional pen display Kamvas Pro 22 which combines an anti-glare 21.5″ FullHD IPS LCD display with 1,000:1 contrast and a pen having 8192 pressure levels, reported 266 times per second. The panel has a claimed viewing angle of 178º and support for sRGB. The pen uses battery-free EMR technology. The tablet is available at a special price of $719.20 + shipping, direct from Huion. Features include left and right 'control bars' and the unit weighs 4.5kg. The company also has 13″ and 19″ versions using similar pen technologyy.
The monitor works via HDMI and is supported on Windows and Mac PCs.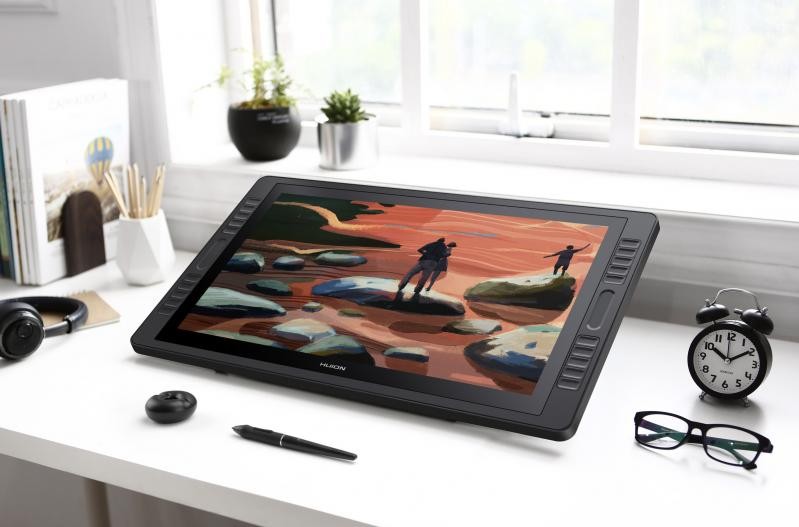 ICT AG of Germany, which had an MBO at the end of last year (MBO at LED Specialist ICT), has a new LED series, the InspireLED X3 series and it has already added 100 m² of the 3.9mm pitch system to its inventory, bringing its rental portfolio to almost 2,000 m². Pitches from 1.6mm to 25mm are possible. The X3 is suitable for fixed or rental applications and has brightness of 1,200 cd/m². The cabinets are 50 x 50 x 8.4cm and can be assembled to create convex and concave walls as well as straight configurations.
The cabinets are full CE approved for use in Europe.
The Panasonic UB820 (UB824), which was first shown at CES 2018, is now available to buy in Europe and we think it is the first UHD Blu-ray player that supports both HDR10+ and also Dolby Vision. Panasonic Reveals Another Blu-ray Player with Dolby Vision and HDR10+ and Panasonic Reveals Ultra HD Blu-Ray Players with HDR10+. The UB9000, which also supports both modes, is still to be released.

Viewsonic has a new touch LFD for digital signage and with support for the Nix Agent software which runs on Android-based displays, as this is. The integrated quad core processor has 16GB of storage The display has a 55″ FullHD IPS panel and is rated for 24/7 use, while output is 450 cd/m². The PCap touch system supports ten touch points There are dual HDMI, DisplayPort and DVI inputs.
Pricing is $3,299 in the US and €2,529 in Germany.