A new study from Juniper Research has found that the total number of Mixed Reality (MR) applications will reach 9 billion by 2022, rising from an estimated 3 billion in 2018, a growth rate of 212% over 4 years.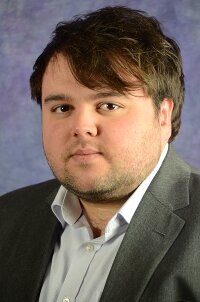 The new research found that commitment to MR from Apple, Google and Facebook will foster content development, propelling the smartphone MR games market to $2.3 billion by 2022. It predicted that recent framework launches from these players, combined with new developer access to Google Maps, will accelerate the development of new location-based smartphone games. Research author Sam Barker added:
"MR content creators will concentrate on emulating the success of Niantic's Pokémon Go. With these recent framework releases, app developers now have the tools needed to create the next big MR mobile application".
In addition, Juniper forecasts that the number of social media applications offering AR services will exceed 6 billion by 2022, as platform providers seek new revenue streams. It also predicted that 98% of app revenues would be generated from advertising by 2022 as new models based on users' location, such as geolocation filters, become the most successful. The research predicted that the high data rates and ultra-low latency of 5G cellular networks will become pivotal, providing the underlying mobile connection needed for the provision of MR services in a mobile environment.
Pokémon Go was ranked as the ninth highest-grossing mobile game of 2017 by SuperData Research, with an estimated revenue of $890 million.

Furthermore, it found that digital voice assistants, such as Alexa and Google Assistant, would become the most prevalent user input method in the future. With the use of directional microphones or any form of linguistic programming, MR headsets will be able to detect a single user's command, thus eliminating the possibility of command duplication across devices.