After more than a decade of writing articles and presenting my opinions and analysis to the more than grateful readers, it is time for me to say "Goodbye!" In other words, I am planning to sail into the sunset, quite literally as sailing will hopefully be my main activity in the coming years.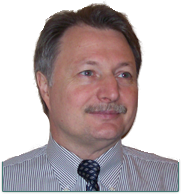 During my time writing these articles I always tried to bring my own perspective to the reader, appreciated or not, it was my opinion for sure. With the display industry developing over this decade in a new direction (towards Asia that is), I was somehow stuck in a country that after driving display innovation for decades, gave up this leadership to up and coming industrial countries like Japan, South Korea and China. Who knows if it will be heading anywhere else in the future? That has influenced the direction my interests have developed over the years.
From new display technologies developed in the United States, I was writing about technologies developed in Asia and applied in the USA or Europe for this matter. I remember once working on a plan to bring plasma display manufacturing to Europe. Funny isn't it?
Panasonic PDP TV – Out of Stock?
Regarding new display technologies, we are now talking about the newest technology as being OLED display technology. As a reminder this technology was invented by Eastman Kodak in 1987 (thank you Ching Tang and Stenen Van Slyke). What would you consider to be a new display technology invented right now? You think quantum dots? They were discovered in 1980 in Russia by Alexei Ekimov. Whatever we are inventing today, the next generation has to write about that.
Or, how about the difference between 1080p and 1080i? Anyone who knows this just committed the ultimate sin in our new technology society, he is too old. We also argued about whether people could even see the difference between 720p and 1080i. How funny is this, when we are trying to intrude 8K TVs to our lives right now? (for reference my Panasonic 50" Plasma HDTV is still heating our living room nicely) In addition for what we paid for the 50" Plasma TV back then, we can buy a 65" OLED 4K Smart TV. How the times have changed.
In other fields like mobile devices this decadenot only introduced new products, but made them so good that we can't live without them. What would be more disastrous, spilling your coffee on your keyboard or dropping your phone and cracking the screen? I remember one article where I asked if using a multitasking device like the iPhone could ever replace optimized display devices providing a better visual performance. Looking at the grandkids watching YouTube for hours on their smartphone, that question has clearly been answered. The Swiss army knife of mobile devices provides a better visual performance than any portable TV or DVD viewer ever did.
When we looked at the automotive display market a decade ago we talked about aftermarket entertainment screens for the back seats and a small display up front with a question if LCD screens would be able to penetrate this market. Do you still remember the 'essential' performance advantages of VFDs? Now we are asking when OLED will replace LCDs in the main automotive market. As much as things have changed, some things always remain the same. Change and progress will always beat the status quo.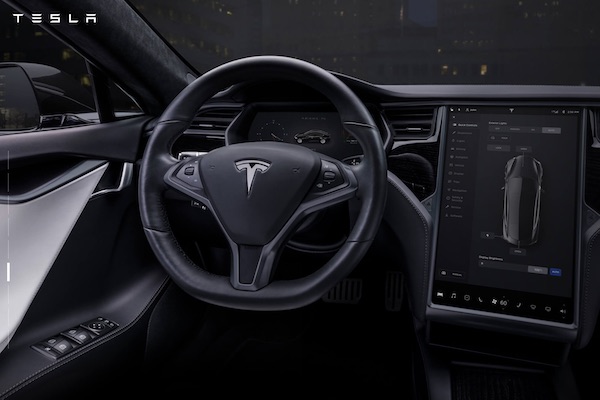 Tesla Giant Display in their Model S
Today we see the automotive segment as one of the fastest growing areas for displays with OLED dashboards and micro display powered head-up displays generating a new way of driving. Or who would have thought a decade ago that an automotive newcomer would put a 17" touch screen in a car and be successful?
Nevertheless, the greatest development in the display industry during the last decade was the promise of virtual and augmented reality devices for consumers. While no 'really new' technology is being used, it is the same step as the one from a landline phone to a cell phone or smartphone. The promise of new ways to use display technology must be exciting for display folks like us. Are we there yet? Absolutely not, but we are inching closer and closer and with the right technology that could very well be the technology for the future.
Norbert out. – NH
Editor's Comment
Thanks, Norbert, for your articles and help at events such as MWC. You'll be missed! I'm sure readers will join me in wishing Norbert a long (in nautical miles) and happy retirement! (BR)