IHS has asked its analysts for their top predictions for the coming year, amassing them all in a new white paper (http://tinyurl.com/z2czht5). Many of the predictions revolve around China and the country's future.
Displays
Displays will be thinner, lighter and flexible, with OLEDs a particular area of note. Display makers are shifting their focus towards developing expertise, manufacturing efficiencies and building non-consumer relationships. Flexible and foldable form factors, as well as advanced TV features, will lead display growth. Due to these factors, IHS predicts a 48% rise in OLED shipment area, from 2.7 million m² in 2015 to 4 million m² in 2016.
Both TVs and smartphones are entering a phase of limited growth, so new markets will be looked to. The commercial and automotive display sector will create the majority of new opportunities for display makers. However, given the highly-specialised nature of the market, many panel makers may not be able to survive, leading to further consolidation.
A higher level of expertise is required to produce flexible displays, compared to conventional FPDs. These elements – transparent electrodes, display modes, flexible substrates, etc – are entwined in a complex manner; individual optimisation is a challenge. However, several panel makers have overcome these challenges already, and further optimisation is expected come in the new year.
Media Entertainment
Cord cutting and VR will be the major entertainment trends next year. Cord cutting continues to reshape the pay-TV landscape – but, to become truly widespread, content owners must break their link with operators. It is only when enough content is available that consumers will cut the cord en masse.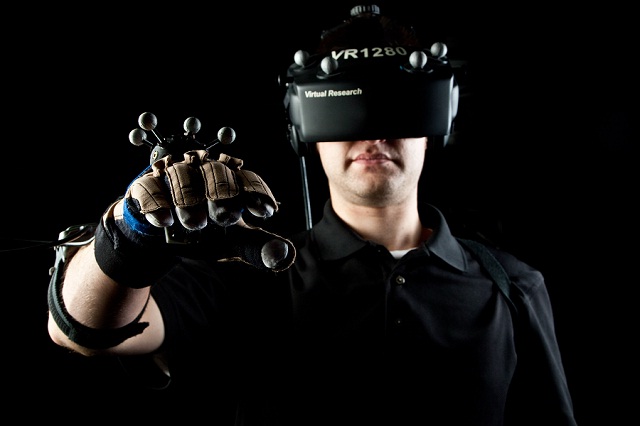 In the VR space, IHS expects the launch of 'full-power' consumer VR to take time, but says that the countdown has 'already begun'. Playstation VR and Oculus Rift will be launched in 2016, all bringing quality beyond what is possible with Google Cardboard-type headsets.
Despite this boost in capability, adoption is likely to be relatively slow, due to the devices' reliance on other hardware (a PS4 console or a powerful PC). These barriers to entry mean that the VR landscape will continue to be dominated by cheaper, less virtually real, products.
Semiconductors
The semiconductor industry will continue to consolidate in 2016, led by mature dominant markets including smartphones, tablets and TVs. New markets such as wearables and the IoT are currently extremely fragmented.
China's attempts to become a major manufacturing hub will contribute to consolidation forces. In 2016, the semiconductor market will look toward further acquisition and consolidation, as companies seek greater profits through cost savings, firming up pricing and more efficiently addressing fragmented emerging markets. Big chip makers will continue to explore 'major mergers'. Chinese companies will pursue strategic acquisitions of US companies.