Taking a leaf from Apple's book, Huawei revealed its self-titled Huawei Watch at IFA – with an Apple-like price tag. Starting at €335 for the leather version, the most expensive steel model (plated with rose gold, and featuring a metal strap) will cost a much more substantial €590.
First though, some specifications. The Huawei Watch has a circular 1.4″ AMOLED face, with 400 x 400 resolution and protected by Gorilla Glass. The cover is sapphire crystal, and it is compatible with most Android and iOS phones.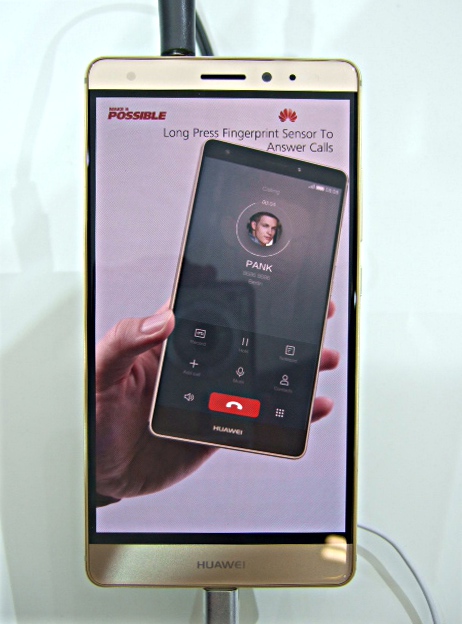 What I found odd about the Watch was its options of very traditional-looking faces: several of them even feature clockwork gears. They bear similarities – or are outright identical – to designs from premium watch makers like Patek Philippe or Breguet. It feels like looking to the past to sell the future – or, perhaps, just trading on brand recognition!
The other new product on the stand was the Mate S smartphone, successor to last year's Ascend Mate 7. It features a 5.5″ AMOLED display, 1920 x 1080 resolution and an octa-core (2.2GHz and 1.5GHz) processor. Interestingly, this display features press-sensing Force Touch, a technology that has been much talked about in relation to the next iPhone. Press to zoom, or press harder to zoom further, for an example application.
Hover preview (holding a finger on a picture will enlarge it) and 'Smart Knuckle 2.0' (drawing a symbol to open an app or activate a function) are two more technologies built into the phone.
The 'Luxury' version of the Mate S boasts an impressive 128GB storage, lowered to 64GB on the 'Premium' model. It will be available to pre-order on 15th September.
Prices are ex VAT.