Consumer electronics manufacturer Hisense has won CES Innovation Awards for three new products, including an augmented reality heads-up display (AR HUD) system designed for automotive applications.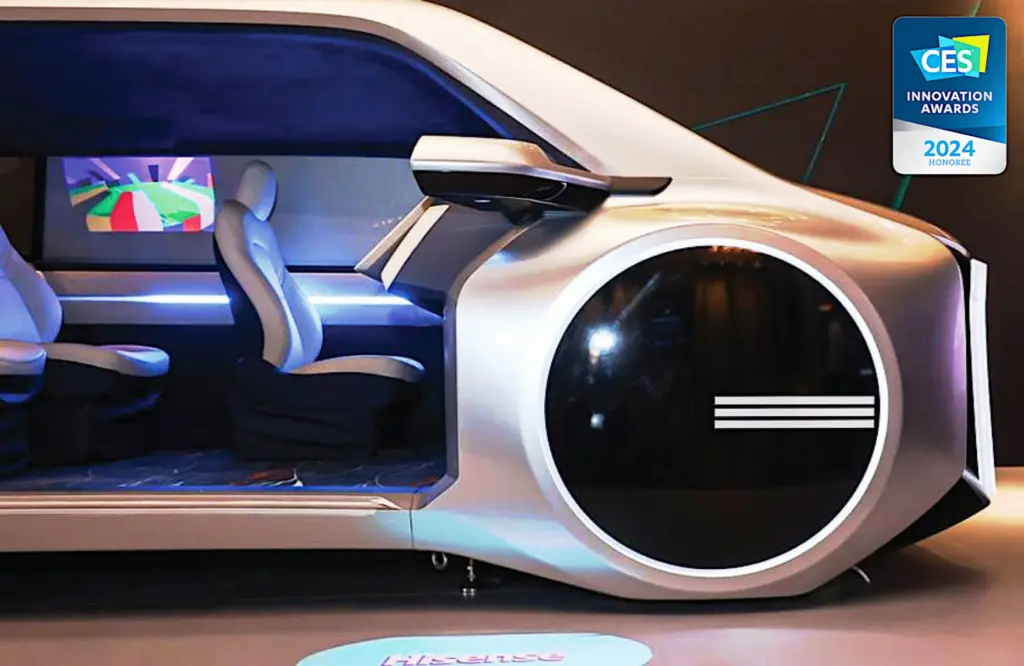 The AR HUD technology, which employs proprietary holographic projection, is Hisense's first major move into the world of in-vehicle displays. It leverages laser projection and holography to create an immersive visual environment inside the car. The system can overlay navigation prompts, vehicle data, safety alerts and entertainment onto the windshield in high resolution.
Hisense claims the AR HUD is engineered to fit into compact spaces within a dashboard but still enable a big-screen experience from a small hidden projector. With wide viewing angles and high brightness, it can transform the windshield into an information hub. Hisense states the tech could also be adapted for external use cases like headlight projections.
The AR HUD reflects Hisense's efforts to expand beyond TVs and home appliances into the automotive sphere. Hisense's 110UX TV and Smart Built-In Dishwasher were also honored in the CES awards. But it is the AR HUD system that represents the biggest potential impact for Hisense, which will officially unveil the technology at CES 2024 this January.