DisplayMate Labs under the guidence of Dr. Ray Soneira announced no less than 12 new display records, matched or set by the latest flexible-curved, now full screen AMOLED display found in the flagship Samsung Galaxy S10. In smartphones, "state of the art = OLED" and this will continue for the next three to five years according to predictions made by DisplayMate Labs.

The Samsung Galaxy S10 shoot-out report places OLED displays at the top of the industry with Soneira concluding:
"OLED displays now have tremendous performance advantages over LCDs, so high-end and flagship smartphones need OLED displays in order to compete at state-of-the-art performance levels, securing OLED as the definitive premier display technology for top tier smartphones in the foreseeable future over the next 3-5 years. With the continuing improvements in OLED hardware performance, picture quality, and precision accuracy, it will be much harder for new display technologies to challenge OLED".
These test results earned the Samsung Galaxy S10, DisplayMate's highest ever A+ grade.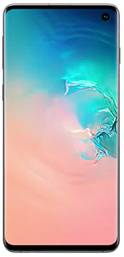 The Display Specifics
A 6.1-inch diagonal curved full screen AMOLED display with edge to edge coverage that fills the entire front face of the phone (no iPhone bat wing to accommodate the front facing camera IR projector or other sensors.) The display is 10% larger than in its predecessor, the Galaxy S9, that now offers a 90% screen to body ratio (compared to 85% for the previous generation flagship S9). The display also sports a wide aspect ratio of 19:9 which is 19% larger than the more traditional 16:9 aspect ratio.
3K High Resolution Display is a quad HD 3040 x 1440 pixel display with a whopping 550 pixels per inch that doubles the pixel count of a traditional HDTV. At 10 inches from the eye, the display "…is perfectly sharp," according to the report. Other display performance metrics include:
Record: Absolute color accuracy 0.4 JNCD (just noticeable color differences) that Soneira characterizes as "visually indistinguishable from perfect. It is the most color accurate display that we have ever tested," he said.
Record: Very high image contrast accuracy and intensity scale accuracy that is visually indistinguishable from perfect.
Record: High brightness mode that is up to 17% brighter than the Galaxy S9 in high ambient light.
Record: Peak luminance, color accuracy and intensity scales that are independent of the on-screen image content.
Record: Small shifts in brightness and color with viewing angle, particularly white, which is the most used background color
Improved High Dynamic Range mobile HDR10+ display
Improved viewing angle performance
Improved blue light spectrum
Industry standard color gamuts
New: Automatic color management
Night mode blue light filter for better night viewing
Front and back dual ambient light sensors
Interactive personalized automatic brightness
Vision Accessibility display modes
Super dimming mode
Always On display mode
Diamond pixels
Viewing tests performance
Improved display power efficiency
Improved display-related enhancements
To get there, Samsung focused on "significantly raising the on-screen absolute picture Quality and absolute color accuracy of the OLED display," Soneira said. They did this by implementing what Soneira calls, "precision factory display calibration," with "impressive" results according to the report. Be sure to catch the full Galaxy S10 OLED Display Shoot-out article over at DisplayMate Labs. — Stephen Sechrist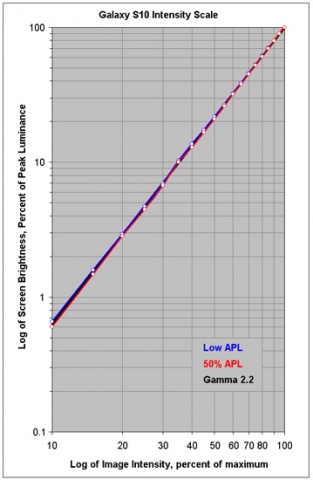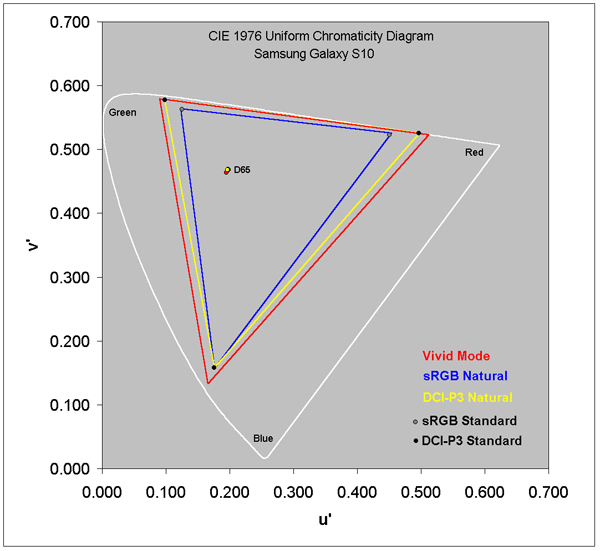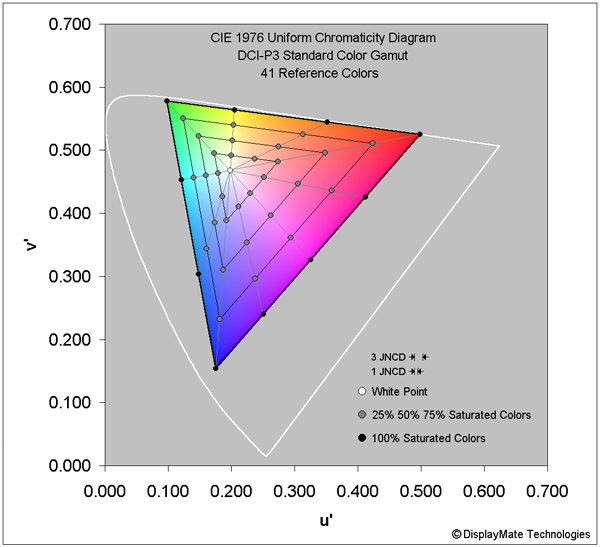 Samsung Galaxy S10 to Feature Fingerprint-on-Display Authentication?
Displaymate: Pixel 3 XL Display Tops Best Display Metrics
DisplayMate Gives Note 9 an 'A+'