Fujitsu introduces a new 'flagship' 2 in 1 detachable device – the Fujitsu Tablet Stylistic Q738, intended for high performance mobile working and using a magnesium housing and reinforced edges. It has a 13.3″ FullHD IPS LCD touch display with an anti-glare treatment and 330 cd/m² of output and is based around Intel Core i3 or i5 (7th Gen) or core i5 or i7 (8th Gen) processors with up to 16GB of LPDDR3 memory and with 256GB or 512GB Sata III SSDs. Graphics are supported by an Intel HD Graphics 620 GPU and the tablet has support for pen technology.
There is a docking connector for port replicators and the display connector is a micro HDMI. The cameras are 5mp and 2mp and battery life is claimed at up to 10 hours. There is an optional LTE module and it has USB Type-C for docking. There are optional fingerprint and smart card readers, as well as the Fujitsu high security palm-vein technology.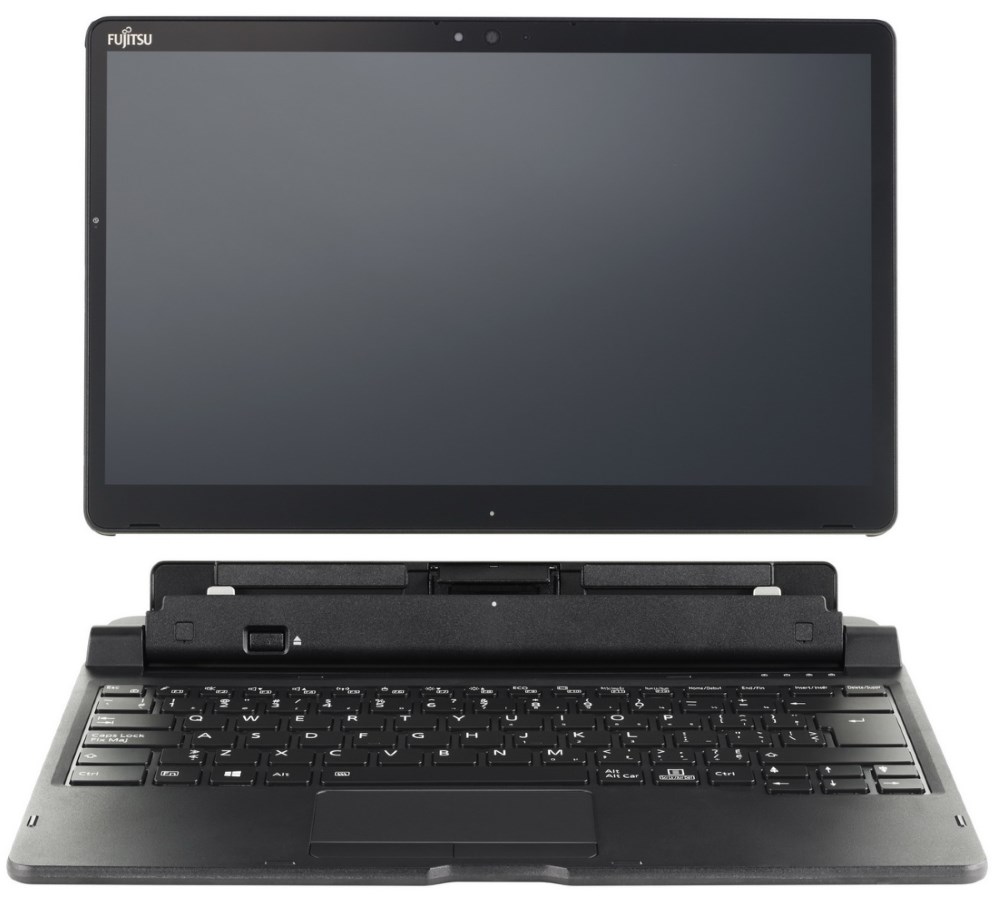 The Fujitsu Tablet has a high brightness option
There are also two new devices based on the 8th Generation processors, the convertible Lifebook T9382 and 360º foldable Lifebook P728 2 in 1 tablet. The P728 has a 12.5″ FullHD display and the T938 has the 13.3″ FullHD style.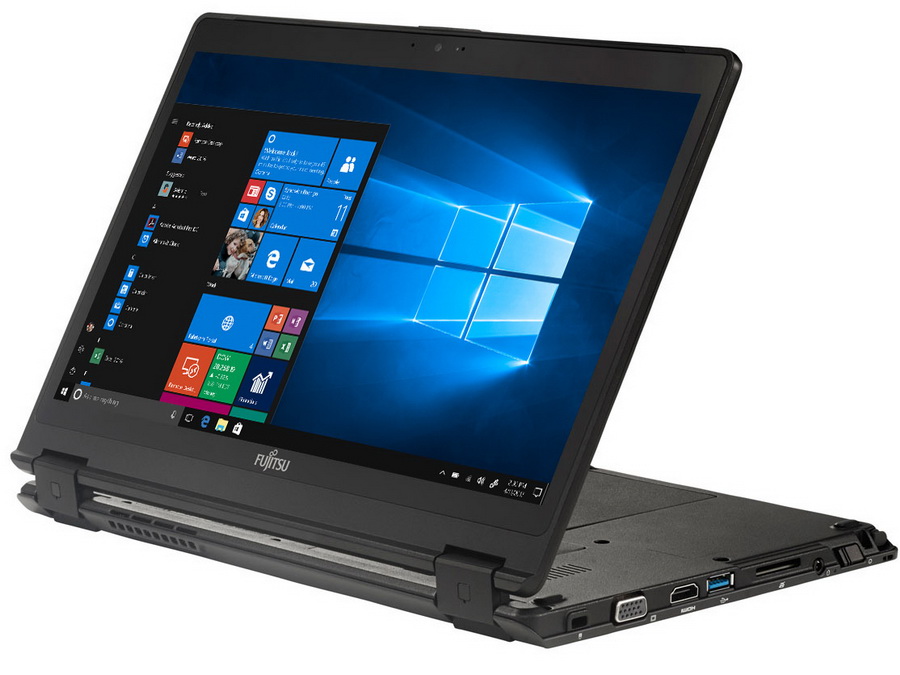 Fujitsu's Lifebook P728 has a 12.5″ display.
The Lifebook T9382 and 360º foldable Lifebook P728 are available immediately in the US, while the Q738 will be available from March 1, 2018 in the US.
Analyst Comment
An earlier version of this article on the website incorrectly reported that there was a high brightness option, but Fujitsu confirmed that this was a typo on the website. (BR)