UK DTT platform Freeview has confirmed that the Freeview Trade Mark Licence will only be granted for HD products from the end of 2016 with the brand no longer appearing on new SD products.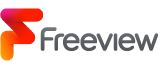 Freeview, alongside Digital UK – the company that manages the development and strategy of DTT and supports viewers – and the DTG, has been working with television manufacturers and retailers to encourage the take-up of HD to deliver the best viewing experience for consumers and a more efficient technical standard.
The move is expected to give a major boost to sales of HD products, which last year (2014) accounted for over 70 per cent of new Freeview TV sales in the UK. Sales of equipment with Freeview in-built have reached more than 100 million since the service launched in 2002.
Recent research by Freeview showed that picture quality via HD and access to the players on their television are the most important features for TV viewers, and this announcement is the next step in the company's drive towards an increasingly hybrid, HD platform.
Earlier this month Freeview announced that the new Freeview Play service, which combines catch-up TV, on-demand services and live television without a subscription, will launch in October. All Freeview Play technology will be built to the HD standard, specified in the D-Book 8.
Acording to Guy North, Managing Director of Freeview, Freeview HD gives consumers the best possible picture quality without a subscription. "By moving all Freeview products to HD, we are ensuring that our viewers get the full range of channels available to them on the platform and the best possible quality. The company has been working closely with manufacturers, retailers, government and other industry stakeholders to future-proof the platform."
Richard Lindsay-Davies, CEO of the DTG, which promotes digital television and broadcast media, said: "The industry has given unanimous support, through its collaboration in the DTG, to Freeview's move to ensure all their viewers enjoy the rich experience of high definition TV with the reliable experience to which they have become accustomed from world's greatest industry-defined and open digital TV platform"