After the 2015 edition of the Consumer Electronics Show in Las Vegas last week, it is clear that market movement toward 4k (UHD) television is continuing to advance. The 4k sets on view at CES offered outstanding display performance as do the 4k sets already on display at retail points of sale (for example, Best Buy here in the States).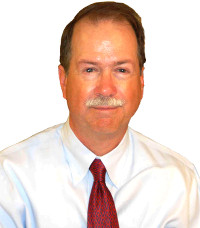 However, the market environment and ecosystem of 4k hardware, content and content distribution are evolving rapidly and hardly settling down. Many issues are trending and in flux. The next 12 months should see a good deal of progress. 
At CES 2015 there was an announcement of a new Ultra HDTV Alliance with member firms DIRECTV, Dolby Laboratories, LG Electronics Inc., Netflix, Panasonic Corporation, Samsung Electronics Co., Ltd., Sharp Corporation, Sony Visual Product Inc., Technicolor, The Walt Disney Studios, Twentieth Century Fox and Warner Bros. Entertainment. In Samsung's press release concerning the UHD Alliance the firm states that the Alliance is "a new coalition of companies united to set the bar for next generation video entertainment by establishing new standards to support innovation in video technologies including 4k and higher resolutions, high dynamic range, wider color gamut and immersive 3D audio". Samsung Electronics' President, Visual Display Business, Hyunsuk Kim stated: "As the UHD ecosystem continues to evolve, we are strengthening our commitment to high-quality UHD content and devices. The Alliance will encourage the development of high-quality UHD content while distinguishing TVs that provide the most premium UHD viewing experience". However, in this week after CES some dissension in the UHD Alliance ranks has already been reported.
Notwithstanding the announcements at CES 2015 and the obvious jockeying among the industry participants, development of the 4k television ecosystem is marching ahead. The creation of 4k content and its availability as source material is improving. Delivering that content to end consumers remains a serious issue going forward. 
The most serious concerns are the details of the platform on which viewers will be able to discover, access and watch 4k video content and the distribution means for that content. Although Panasonic exhibited a prototype UHD Blu-ray disc player at CES 2015, it is widely accepted that UHD video will likely be delivered to consumers over broadband streaming services. This then leads to three key questions: which 4k broadband streaming services will prevail?; what hardware platforms will support and incorporate access to these services?; and will sufficient broadband bandwidth be available to consumers to support 4k video streaming? Some of the issues for the 4k industry going forward have been flagged by Wired in its article 4K TVs Are Forked. You Should Wait Before You Buy One. These uncertainties, that might lead to delays in consumer uptake of 4k video, are the concerns that the UHD Alliance seeks to address. Today, the outcome is not yet clear. I suggest that we all stay tuned. – Phil Wright