Flexible AMOLED capacity will expand from 1.5 million square meters to 20.1 million m² between 2016 and 2020 for a compound annual growth rate of 91%. Almost every new fab up to Gen 6 to be built over the next four years will capable of producing flexible or plastic OLEDs (pOLEDs), says market intelligence firm IHS Markit.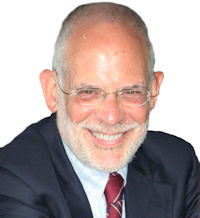 According to a recent IHS report, China, Japan and South Korea will build the equivalent of 46 new flexible AMOLED fabs between 2016 and 2020, with a monthly capacity of 30,000 substrates each. These fabs will add 18.6 million m² of new plastic substrate production capability, more than 13 times the industry's current level.
"All of the new capacity will facilitate a rapid increase in flexible AMOLED panel adoption in smartphones," said Charles Annis, senior director at IHS Markit. "Nevertheless, as so much new flexible capacity is being added, it is starting to raise concerns that the market will not be able to absorb all of the potential output." IHS predicts that supply will exceed demand by more than 45% in 2020, a year in which 40% of smartphones will OLED panels.
But high manufacturing costs will keep the prices of glass-based OLED panel prices 40% above those of equivalent LCD panels, and pOLED panel prices will be double that of LCDs, IHS said.
IHS predicts that OLED capacity for mobile applications, which is primarily smartphones today, will increase from about 5 million m² in 2016 to 25 million m² in 2020. From 2017, sales of glass-based OLEDs are projected to be essentially flat, with virtually all growth coming from pOLEDs. (Figure: IHS Markit)
UBI Research's recently released 2017 OLED Display Annual Report projects that Samsung Display's share of the smartphone OLED panel market will decline from 89% this year to 72% in 2020. That's no surprise, with competitors coming to life, but Samsung's actual sales volume will be increasingly substantially given the huge growth in the market. According to UBI, the smarphone OLED panel market (glass and plastic) will reach $57 billion by 2020.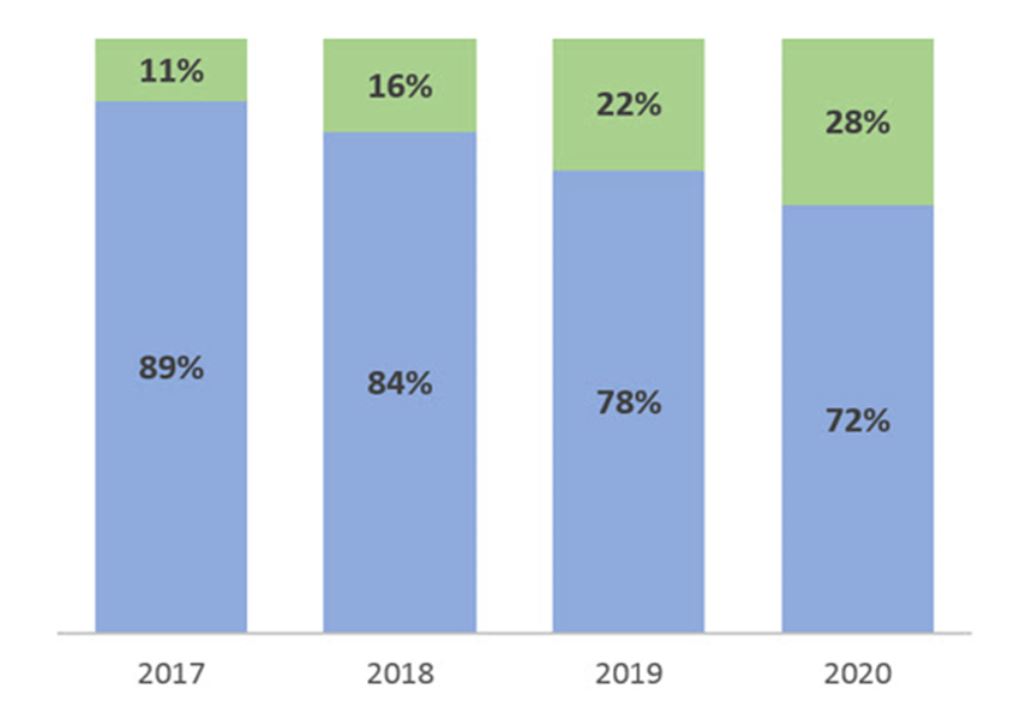 UBI projects that Samsung's share of the smartphone OLED display market will fall to 72% in 2020, but that will be 72% of a much larger market. (Figure: UBI Research)
During my recent visit to LG Display, BangSoo Lee, EVP and Head of the Business Support Group, confirmed that volume production of pOLEDs would begin in the second half of this year in Gumi, with a new Gen 6 line to follow in H2'18 in Paju according to SooYoung Yoon, LGD VP and LGD Laboratory Director. As a result LGD's production of pOLED displays will more than double.
And we haven't discussed the fact lots of smartphone OLED capacity will be coming on line in China, although most of that will initially be on glass substrates.
Where will all of this new OLED and pOLED capacity go? LGD is looking to the automotive market, and it would not be surprising to find an increasing penetration in premium tablets and notebooks. – Ken Werner
Ken Werner is Principal of Nutmeg Consultants, specializing in the display industry, manufacturing, technology, and applications, including mobile devices and television. He consults for attorneys, investment analysts, and companies re-positioning themselves within the display industry or using displays in their products. He is the 2017 recipient of the Society for Information Display's Lewis and Beatrice Winner Award. You can reach him at [email protected]