EverDisplay Optronics (EDO) has shown new flexible AMOLEDs at the CES Asia show in China. The displays are 5.5″ in diagonal with FullHD resolution, and 3.2mm thick. As well as phone configurations, the company showed a dual display 'book' configuration. The company told visitors that production of the flexible displays is planned for 2019.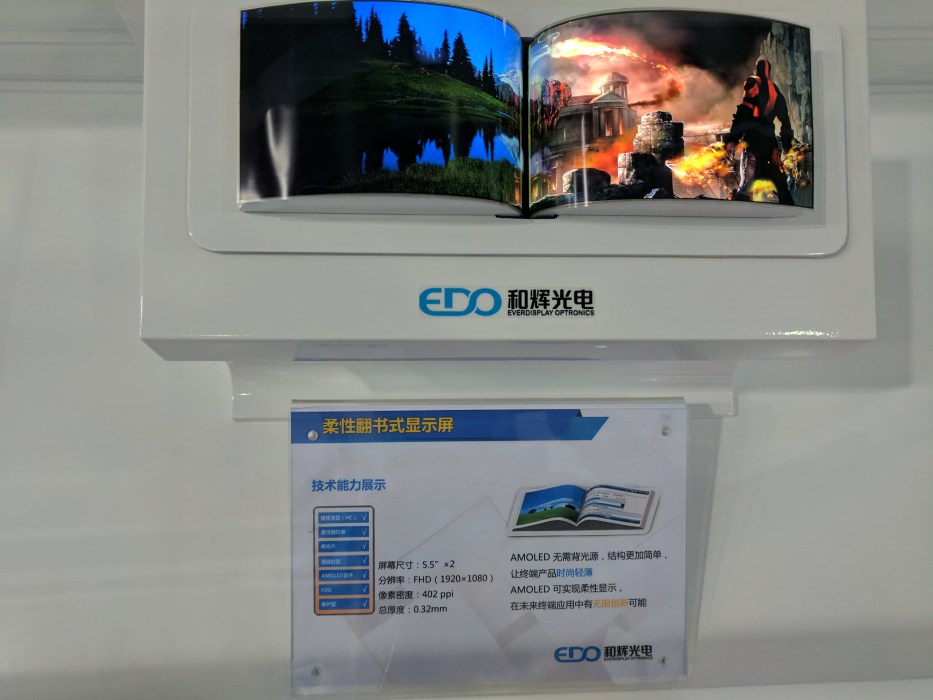 EDO showed curved OLEDs like a book. Image:Ausdroid
The company also showed a 2.95″ '1K' display for VR applications, which some sites have suggested is 1024 x 512.
Blog site, Ausdroid has a video showing a demo.