ELO started our booth tour by showing us its latest solutions (pun intended) for PCap touch on displays that are not only wet, but are also exposed to salt water. As well as obvious applications, such as marine displays, saline solutions are also often around in medical applications and industrial environments. Elo told us that it can detect touch even where water has as much as 5% salt.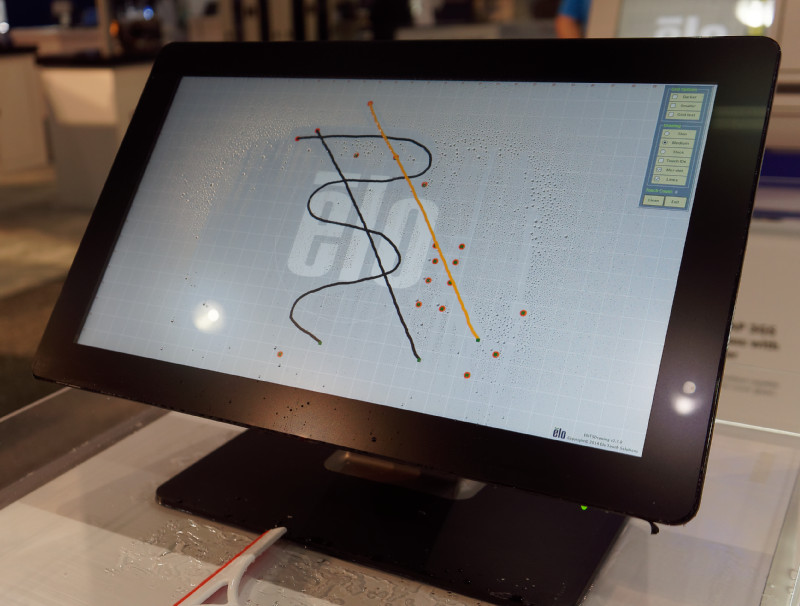 ELO can now handle touch with salt water. Image:Meko
One of the reasons that ELO has been able to do this is it has developed two new versions of its own ASIC touch controller which exploits the knowledge that ELO has developed over the years in making controllers for its SAW technology (which it still makes. SAW has no materials in the display optical stack, so is still wanted by those that want the ultimate in image quality). The 9200 and 9300 controllers are for 10″ to 22″ and 24″ to 32″ touchscreens. The controllers use mixed mode scanning and frequency hopping for challenging environments because of noise interference (EMI). Refresh rates up to 200 Hz are supported.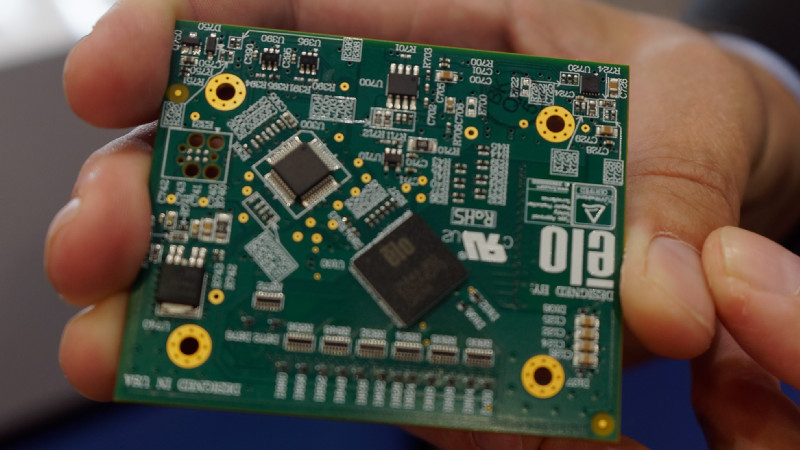 The company was showing dual touch through 6mm glass and can support single touch up to 9mm. It was also showing its touch systems in tables for museums and other multi-user applications. The company is able to make bonded displays with PCap up to 85″ using metal mesh which is available from 22″ to 85″ and has just a 4μ line width. It can also support stylus operations.