ATR, the French based manufacturer of turboprop aircraft, has signed a contract with Elbit system from Israel to provide the ClearVision Enhanced Flight Vision System (EFVS) with the Skylens wearable display for the ATR-72 600 series as well as ATR-42 600 series of airplanes.
ATR makes two types of airplanes the ATR 42 (50 seats) and the ATR 72 (70 seats) for the regional aircraft market. The company has sold more than 1,500 aircraft so far and is the leader in the regional aircraft market.
The deal with ATR opens this market to the head mounted display approach for airplane navigation. While the typical head up displays are fixed installations in the airplane's cockpit, the Skylens wearable device is an augmented display device that takes up much less space compared to other HUD installations.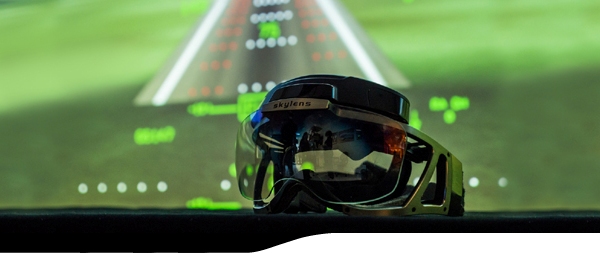 Source: Elbit Systems
The system, which looks and acts like ski goggles, includes an SXGA display and provides roughly a 1024 by 1024 pixel array to the user. As expected, the system only provides monochrome imagery. The system is aimed at the low end commercial market as well as the helicopter market.
The success of this approach shows that augmented reality implementations with head mounted displays are a perfect choice for some markets, even though the consumer has not adopted this concept so far. – NH