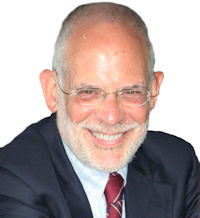 Without new materials and new manufacturing processes, display evolution is just – for the most part – evolutionary. On the show floor at Display Week, we saw three major categories of new and evolving materials: display glass, flexible transparent conductors, and quantum-dot products. In this article, let's talk about glass.
The three leading manufacturers of display glass – Corning, Asahi Glass Company (AGC), and Nippon Electric Glass (NEG) – along with glass fabricator Cat-i Glass Manufacturing (Elgin, Illinois) – were all on the show floor. Also on the floor were LCD re-sizer Tannas Electronic Displays (Orange, California) and Litemax Technology (Fremont, California), which resizes LCDs and fabricates custom-sized signs and monitors using its resized panels. In an aisle, I bumped into Larry and Luke Linden of glass-cutter TLC International (Phoenix, Arizona). I have known TLC as scribers of straight, curved and circular lines in glass, but I did not know until this meeting that they also cut complete LCDs.
Corning focused on several things, including its Iris Glass to replace polymer light guide plates in television displays. According to Corning, an Iris LGP "eliminates space and components, features excellent transmission, enables thinner, brighter TVs with accurate colors". Also on display was the second generation of 100-micrometer-thick Willow glass on a carrier of conventional display glass. This allows the glass to be processed on a conventional manufacturing line and then separated from the carrier. The display is now on a very flexible sheet of glass that can be rolled to a rather tight radius, while the expensive carrier can be resurfaced and re-used. If used as the substrate for a flexible OLED display, the Willow glass blocks moisture and oxygen, unlike polymer substrates.
Corning had an extensive display of Gorilla Glass for automotive demonstrations, including "cold form", in which a flat piece of Gorilla Glass is bent to fit the application, and pieces that are hot-formed for applications requiring 3D surfaces or a localized bend – bends that vary in curvature across the sheet.
Although previously announced, Corning reps were happy to clarify that the new Gorilla Glass 4 was engineered to have increased fracture resistance if a phone (for instance) is dropped on the display side, while Gorilla Glass 3 was engineered for maximum scratch resistance and scratch concealment. Since the two versions optimize different characteristics, both of them will be produced. Counter-intuitively, Corning discovered that dropping a Gorilla 3 phone face down on a slightly rough surface such as concrete, asphalt, or sandpaper, is more likely to produce fracture than a similar drop onto a smooth surface such as hardwood, granite, or steel. Gorilla 4's design resolves that issue, says Corning. (for more on this, see our comprehensive coverage in Lab Tours and Analysis of Corning's Gorilla Glass 4 and Gorilla Glass 4 Testing Video).
Lotus NXT Glass, Corning's next-generation display glass, is "stable glass for high-performance displays". Under typical display processing, the glass exhibits a significantly lower "total pitch variation" – less variation from sheet to sheet in the pitch of the TFT array relative to the color filter array. A glass poster showed the improvement to be significant. Lotus NXT is available in thicknesses as low as 0.4mm.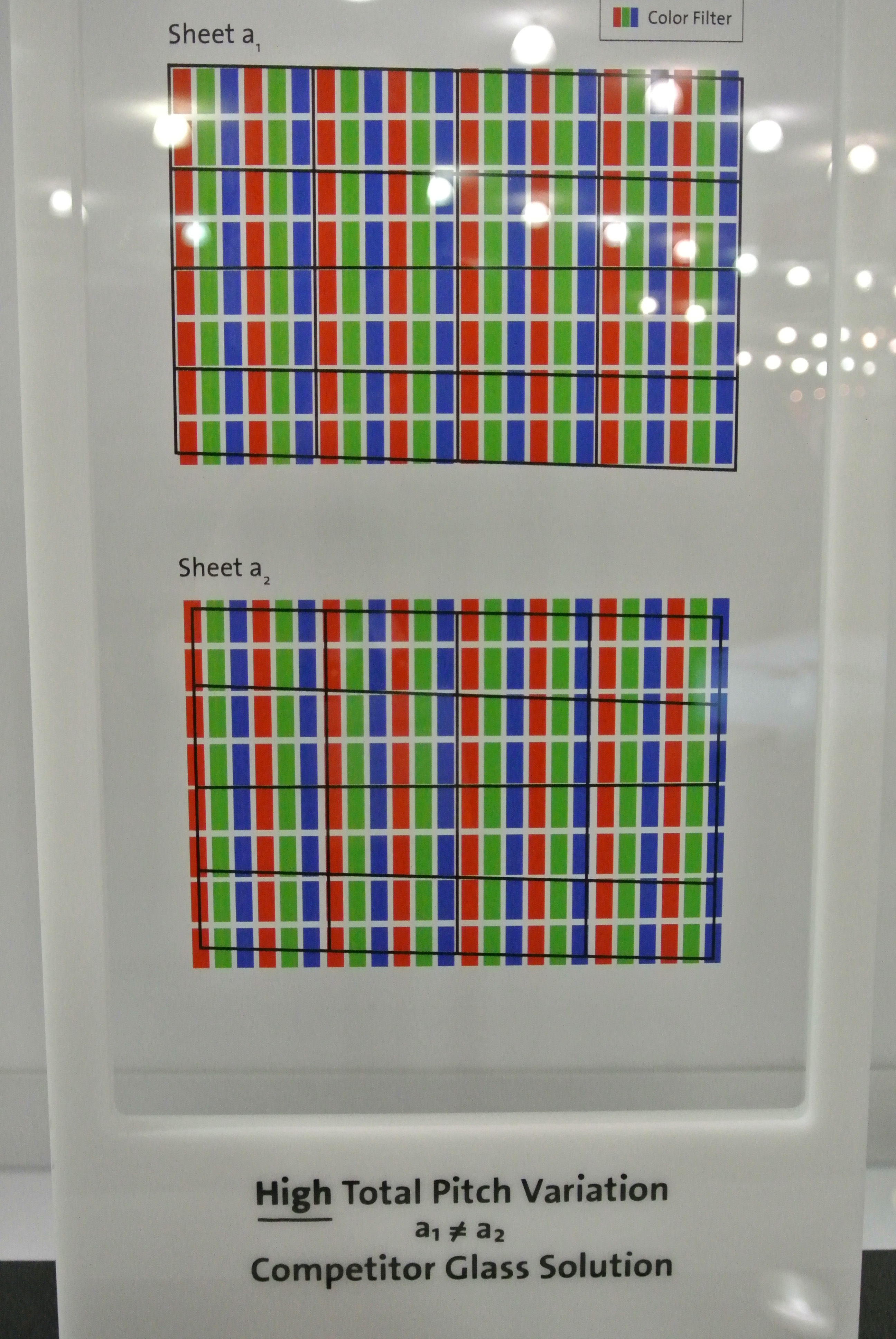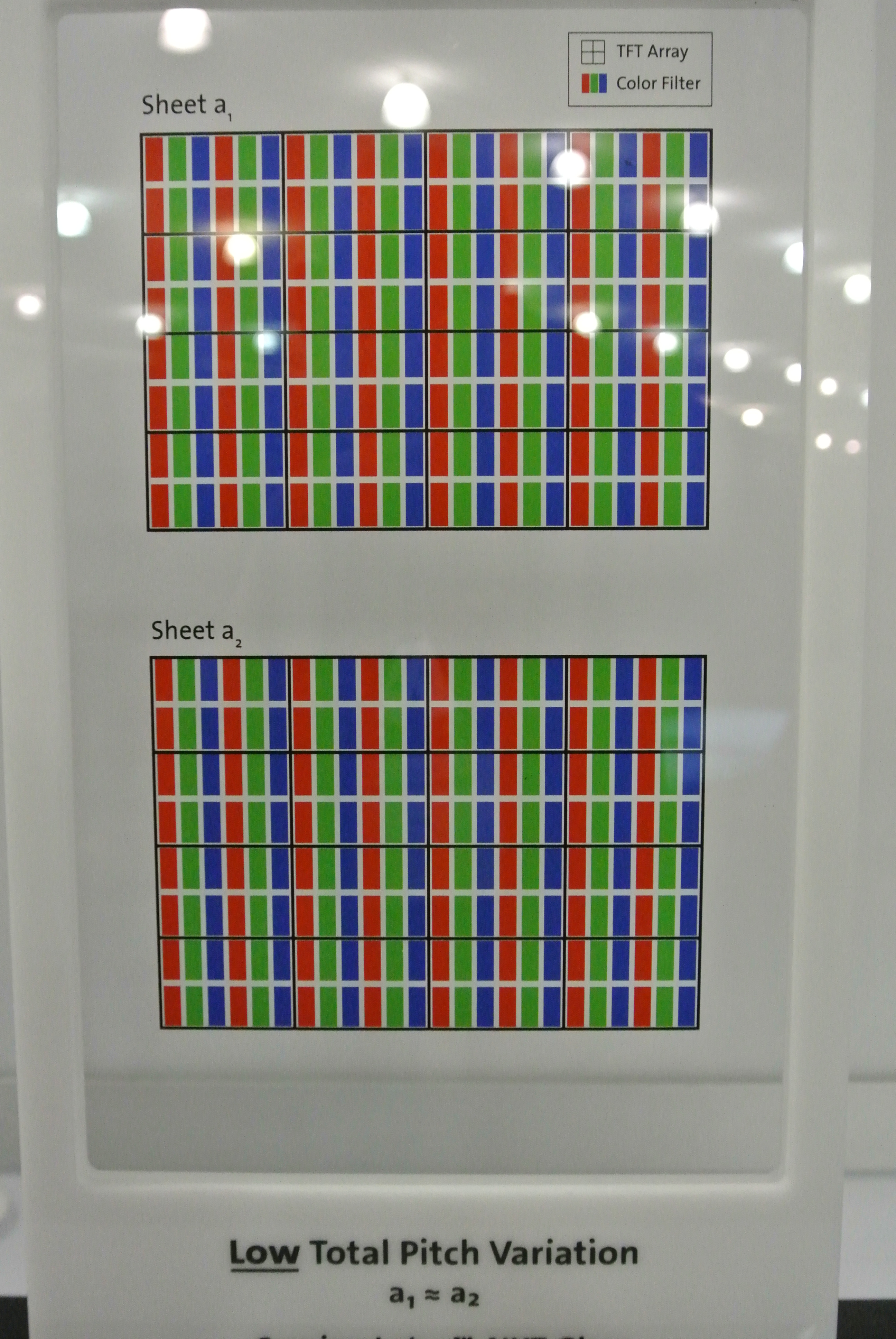 (Under typical display processing. the Corning's Lotus NXT glass exhibits a significantly lower"total pitch variation" – variation from sheet to sheet in the pitch of the TFT array, relative to the color filter array. Photos: Ken Werner)
In its booth, AGC featured Dragontrail, its competitor for Gorilla Glass. New was a flexible version called Dragontrail X. AGC showed soda-lime glass in thickness as thin as 0.23mm, and "Spool", an ultra-thin developmental glass that is 0.05mm thick. Two or three years ago at Display Week, AGC showed its own version of thin glass on a carrier, along the lines of Corning's Willow, but I did not see it this year.
AGC's Dragontrail X is a flexible version of Dragontrail hardened cover glass, the company's competitor for Corning's Gorilla Glass. (Photo: Ken Werner)
AGC also showed its new "Glass Plus" glass-resin composite component. Glass Plus is a display cover glass (which may contain a touch-panel sensor) bonded to a surrounding polymer frame that can be flush to the glass on one or both sides. The component can therefore do away with the separate frame or bezel that often surrounds the cover glass, decreasing product thickness and removing both a component and an assembly step.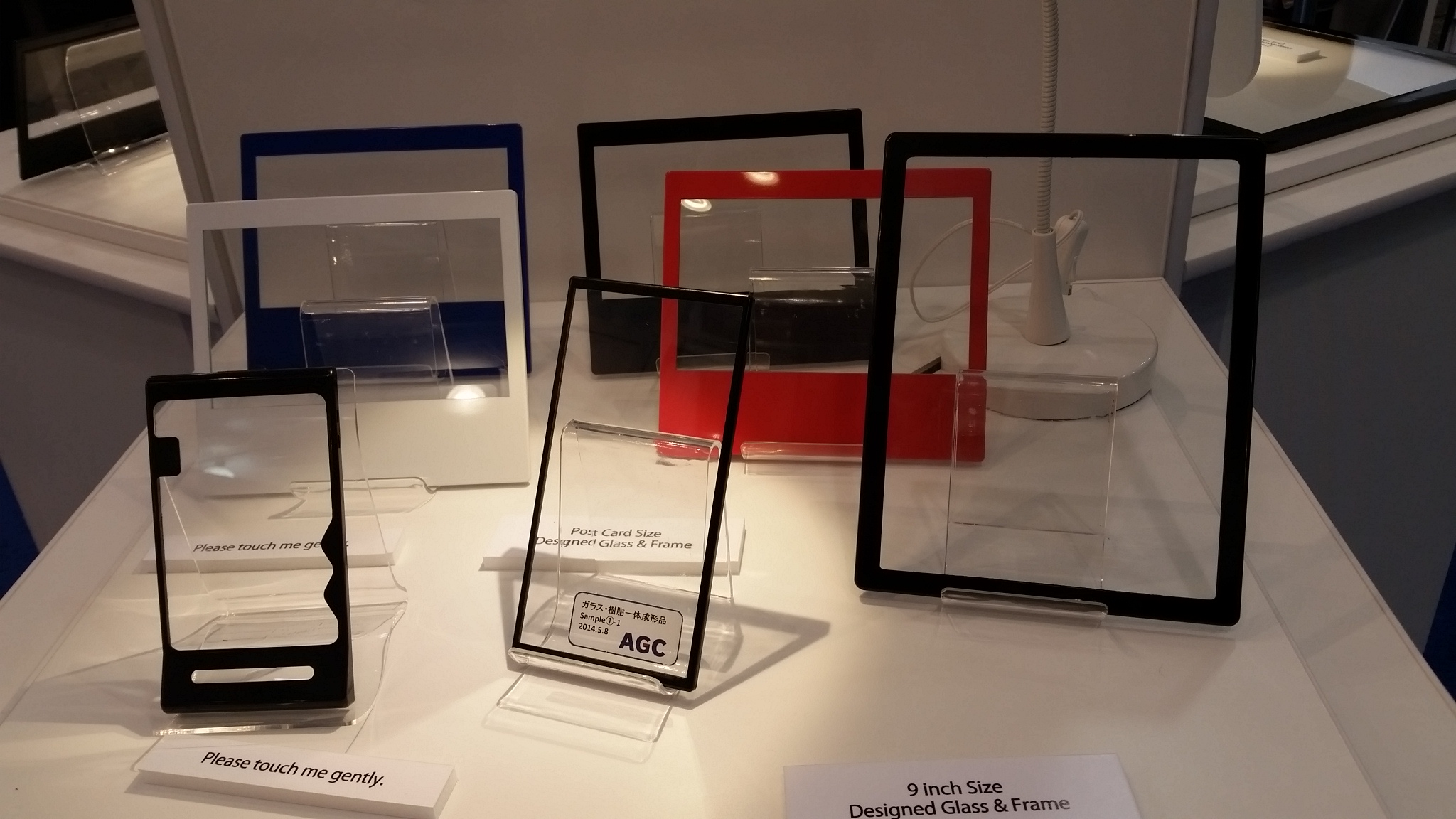 Implementations of AGC's integrated cover glass and resin frame. (Photo: Ken Werner)
NEG, which won the best medium-sized booth in show award, featured its own 0.05mm glass called G-Leaf. NEG's Ted Shimizu highlighted G-Leaf's roll-to-roll processing and possible use as a flexible OLED substrate with inherent barrier qualities. He also mentioned heat shields for laboratory and industrial workers as a possible application that would leverage G-Leaf's impressive transparency.
As far as ultra-thin glass glass is concerned, the glass-makers are ahead of their display-making customers. Rollable display glass is available now or soon will be from the three leading fabricators, but display-makers do not yet have the processes to make use of it. LCD manufacturers may not feel it is worth while to spend a lot of money to make major changes in their processing and plants to incorporate roll-to-roll (R2R) processing, especially since there are difficult problems to solve. One of these is how to maintain cell thickness when a flexible LCD is rolled to even moderate radiuses. (Merck KGaA thinks it has a solution for that and is looking for development partners. Additional details appear elsewhere in this special report. LC Materials Are Still Improving, Says Merck (BC16))
A nearer-term application of R2R is OLED displays, even though it would require a transition to printed OLED front planes. That has been a subject of serious R&D for years. At the beginning of Display Week, but a continent away, Dupont Displays and Kateeva announced they would collaborate to optimize inkjet printing for mass production of OLED TVs (DuPont Displays, Kateeva Collaborate on OLED TVs). "With Kateeva and DuPont combining their considerable expertise in inkjet printing and OLED materials, the industry is poised to take a significant step forward in achieving low cost mass production of OLED TV", said Steven Van Slyke, CTO at Kateeva. From another source, that might sound like standard commercial puffery. From Kateeva, DuPont, and the estimable Steve Van Slyke (co-inventor of the practical OLED display), it deserves to be taken seriously. – Ken Werner