Crestron has unveiled Desk Touch, a desk scheduling hardware solution with a touch interface, an expansion of its strategic partnership with Tango, a provider of integrated workplace management system (IWMS) software.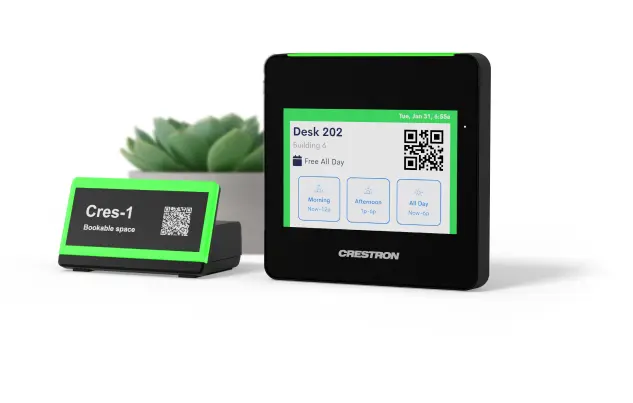 Desk Touch integrates with Tango's desk booking and conference room scheduling software, Tango Reserve. It gives you a desk scheduling solution for collaboration, better desk utilization, and provides workplace analytics. Crestron is also set to introduce Desk Q, a QR-code-based reservation feature, which Tango will integrate with at a later stage in 2023.
According to Pranav Tyagi, Tango's President and CEO, the demand for digital signage products that make desk booking and availability more visible to the workforce has been increasing. The need for an enterprise-level reservation and occupancy management solution allowed for the Crestron partnership with Tango.
| Specification | Details |
| --- | --- |
| Interface | Touch-based |
| Integration | Seamless integration with Tango Reserve |
| Functionality | Desk scheduling and booking |
| Collaboration | Encourages collaboration |
| Utilization | Enhances desk utilization |
| Analytics | Provides workplace analytics |
| Additional Features | Desk Q for QR-code-based reservations (forthcoming in 2023) |
The collaboration between Crestron and Tango aims to deliver an efficient and user-friendly solution for managing desk reservations while promoting a more connected and productive workplace environment.