My main purpose in visiting CES this year was to catch up with trends in monitors, panels and interfaces that were important to the clients for our DisplayCast Market Research product and we managed to create a substantial Powerpoint file for them. However, I also some some non-monitor products and technologies. Here are some.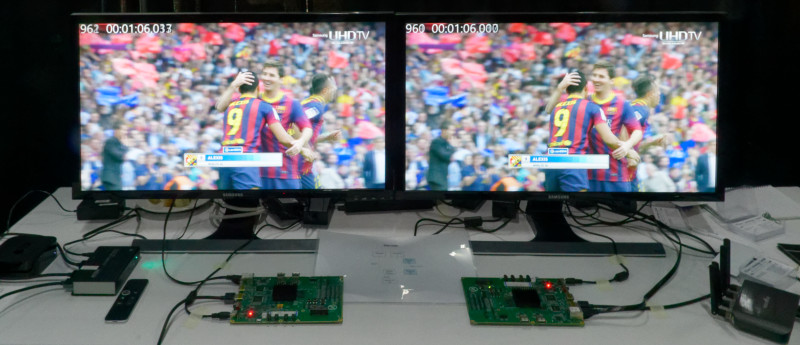 ViShare, a fabless chip company from Hong Kong, has a new, proprietary codec and chips (encode and decode) that it claims is a very low latency solution compared to traditional video codecs such as H.264 which may take a long time to compress content. The company claims that it can stream UltraHD 60fps video over Wi-Fi with less than one frame of latency (end to end). The technology can also be used to transmit HDMI over IP as well as allowing the exploiting of new wireless technology.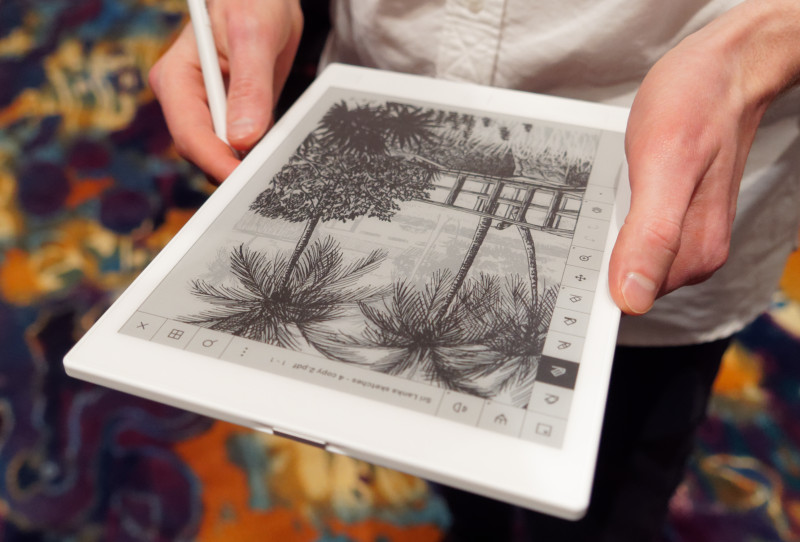 Remarkable was showing its 'close to paper' eReader and note taking tablet which is built on a 10.3″ E Ink display with 226ppi and costing $599. The company told us that it has shipped 50,000 units since it debuted in Sept 2017.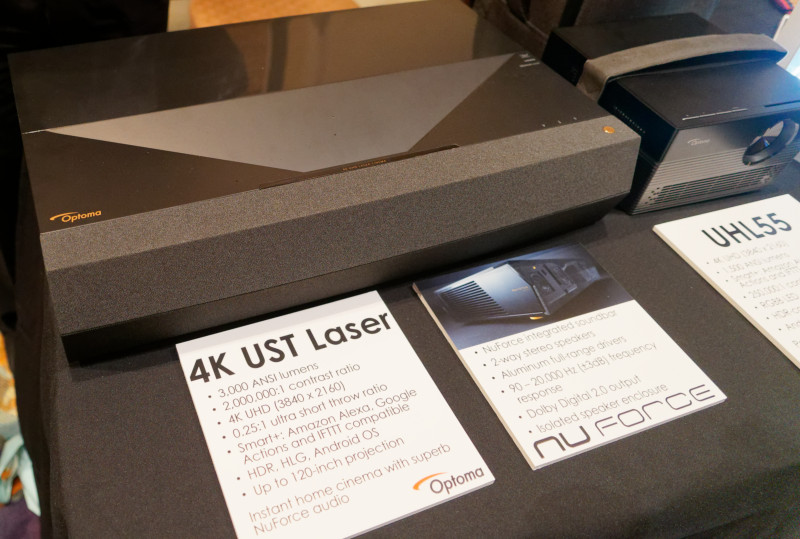 Optoma was showing the UHL55 projector, which is already shipping. We asked about the unusual shape and the company told us that it was designed both to have a single audio layer and also to be easier to be carried around by being deeper rather than wider. The company also had a new UltraHD UST laser Phosphor DLP projector that has 3,000 Ansi lumens of output and a 0.25:1 throw ratio. There is an integrated sound bar. It will be officially launched at ISE and will cost <$3,000 when it launches in Q2.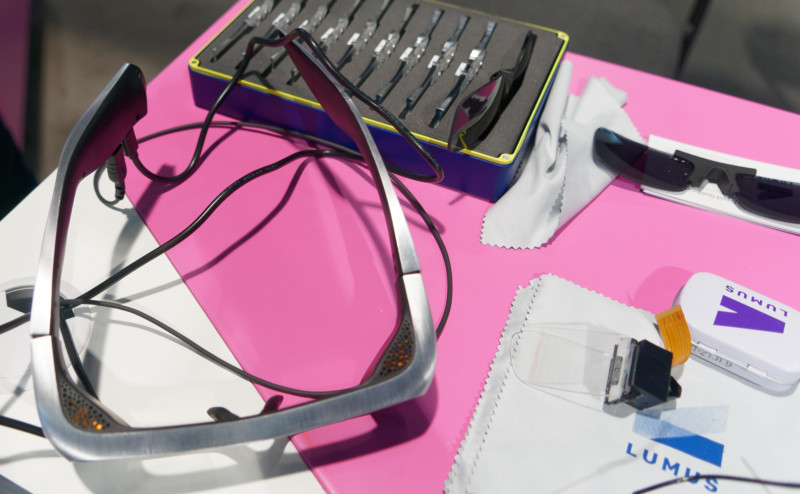 Lumus was showing its latest optical engines and imager optics (right in the picture).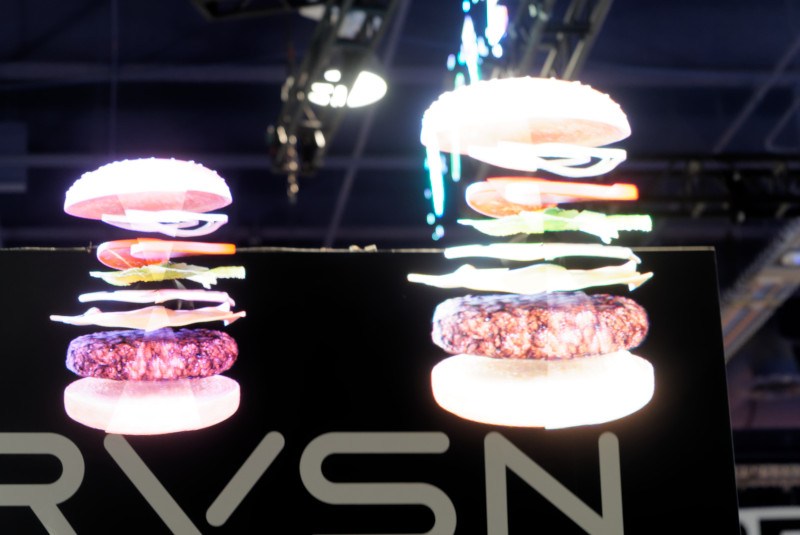 Note – you need a camera with a manual mode to capture the Hypervsn displays well! Image:Meko
We thought that the HyperVSN rotating LED displays looked better at CES than they have in the past. We asked if the resolution had changed, but it seems not – however the company has improved its video processing.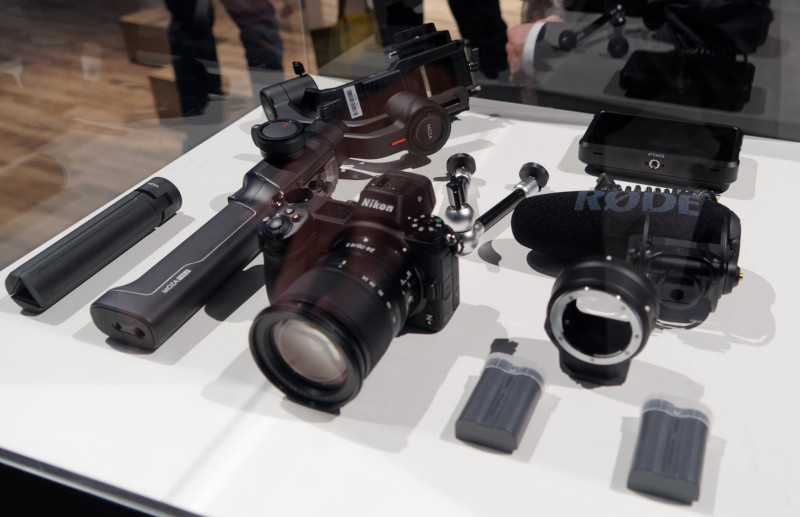 We met up with Dan Chung of Atomos, who was on the Nikon booth where he showed us a Filmmakers' kit put out by Nikon that can create and capture full-frame 10 bit 4:2:2 30 fps ProRes RAW video for just $4,000 as the camera can output that format over the HDMI output and the Atomos Ninja V can store that with high quality. This brings a very very high level of video quality at relatively entry-level pricing. Atomos recently completed an IPO and as part of that, the company produced a prospectus. http://downloads.atomos.com/investor/IPO%20Prospectus.pdf. In the prospectus the company confirmed that almost 90% of its income is from sales of its monitor recorders.
Byton had a display on the steering wheel as well as the 48″ on the dashboard. Image:Meko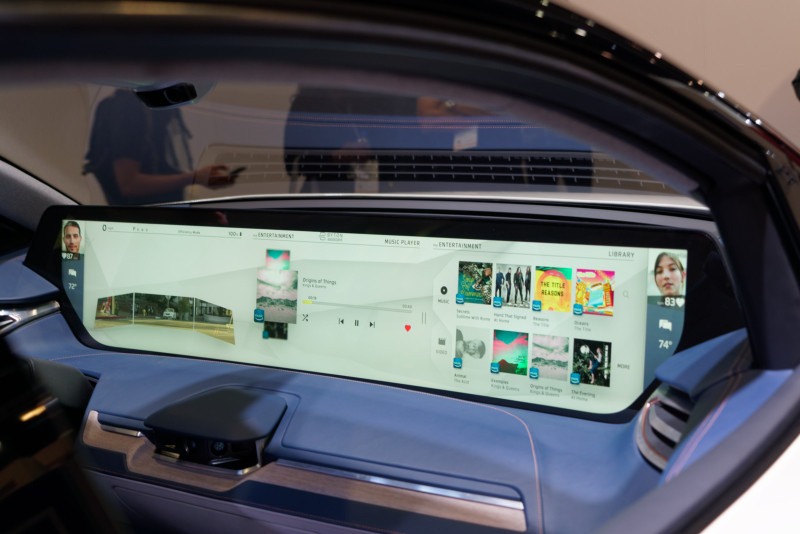 We think that the Byton dashboard will be a bit distracting. Image:Meko
Byton made a big splash again with its car with a huge display. My own view of this development is that there is simply too much potential for driver distraction. Of course, when driving most of the display could be disabled, but then why bother with such a big display?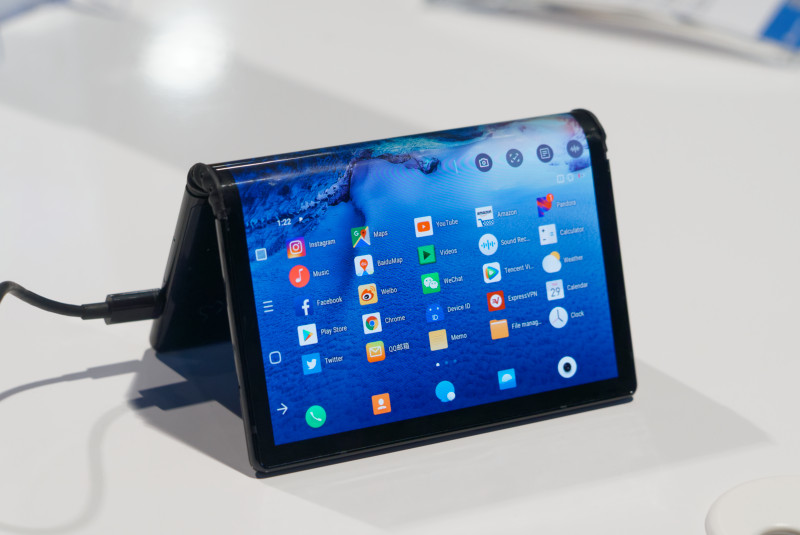 Royole's Flexpai looked OK to us. Image:Meko
Royole was showing its fold up phone – anticipating what is expected from Samsung. I'm not convinced about the 'out fold' concept – I'd want the display in the middle where it would be protected. The display on the unit I had a quick look at didn't look great, but OK. However, I saw some images from another journalist of a pretty poor example.