Adok was the first company that we spoke to in the small show alongside the CES Unveiled presentations. The company has developed a system based on a projector complete with Windows PC (iCore 3 to iCore 7) and which uses a gesture detector to allow interaction with the image. "Oh", we said, "like the HP Sprout.". It appears that the firm wasn't aware of the HP product. The company pointed us to its website for technical details, but sadly there were not a lot. The unit is fully battery-powered and portable, at just over 2kg. Android can be supported as an option.
The system costs just under €3,000, plus tax.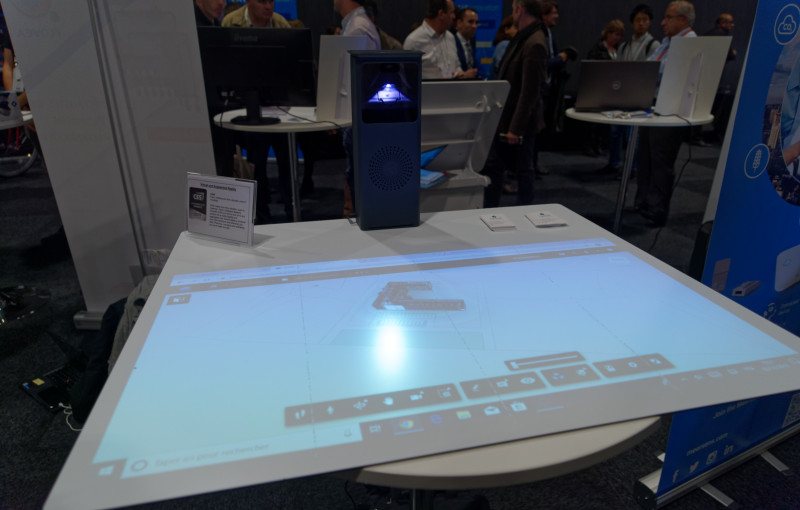 EyeLights is a French company that has developed an A/R eyepiece based on an LCOS imager that can mirror content from a smartphone to the display. The device is intended for use by motorcycle riders and the unit and its power pack is small. The eyepiece is designed to be fitted into a helmet and uses a simple beam splitter to direct the image to the eye. Resolution of the device is 800 x 600, but the company is looking to develop a later device with a wider field of view. The cost is around €520 plus tax, with a special offer of a 25% discount at the moment.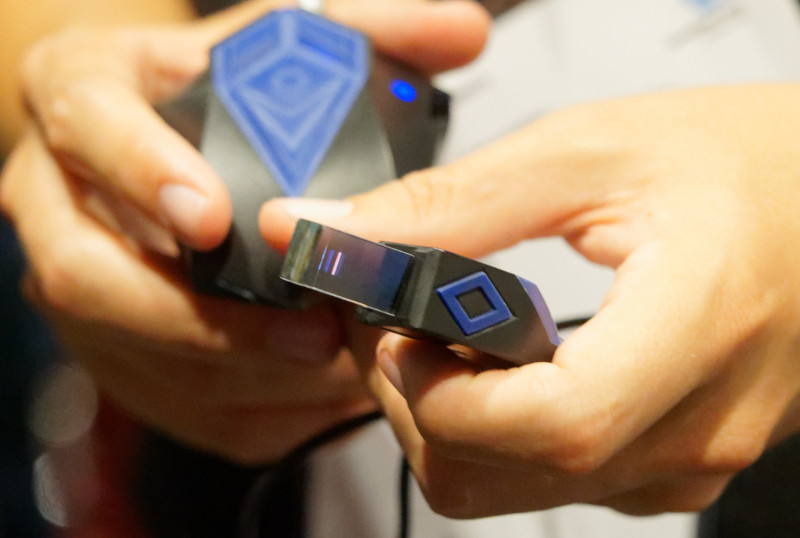 EyeLights are designed for GPS for motorcycle riders. Image:Meko
QuizFlip is an electronic device for presenting flash cards to help with learning. The device uses dual E Ink displays, one on each side. The device has a sensor for orientation and if it is rotated one way after presenting a question, it indicates that you know the answer. Turn it the other way if you don't. That way, it can track your progress and present appropriate items. It's being developed as an Indiegogo project and the cost of devices is 'around €100' including tax. Content is uploaded from an app on a smartphone using BLE.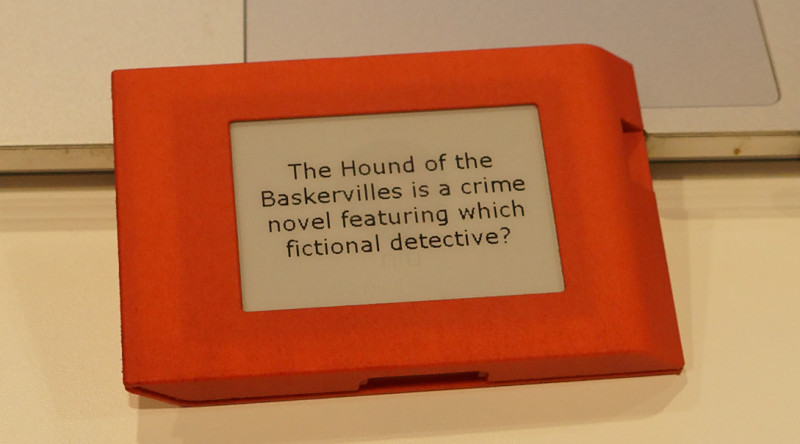 The QuizFlip is an intelligent electronic flipcard device based on E Ink displays. Image:Meko
Ullo was showing a kind of A/R application. A material, like a kind of sand box that was viewed by a kinetic-style depth sensor and with a projector that can map colours to the surface. We reported on that kind of technique being used as a game surface by a partner of Intel at AWE Expo a couple of years ago. However, Ullo is developing the use of the surface for psychiatric use. The sandbox can be used by individuals that have issues with stress. Focusing on the surface and the colours, because it is interactive, helps to focus away from situations that may be causing stress. The company has already had good results and is working with health organisations on commercialisation.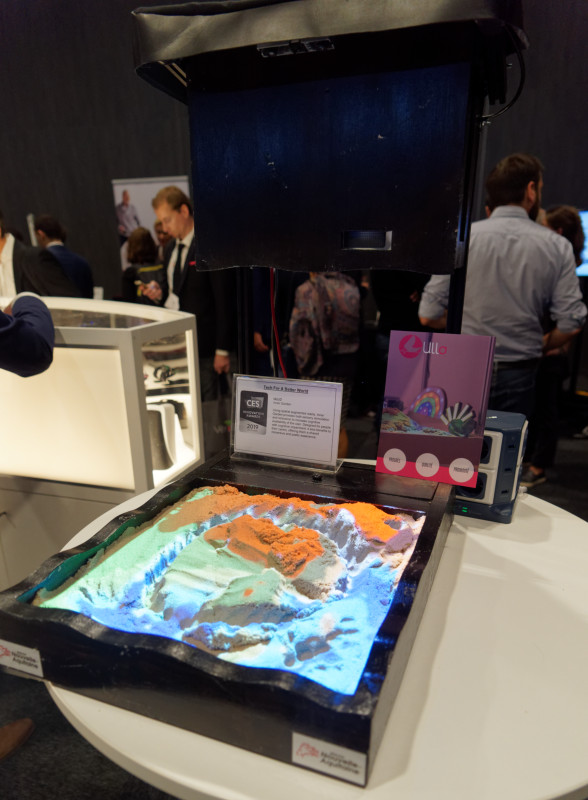 This sand-box is designed to reduce stress.