Mexican department store chain, El Palacio de Hierro, recently completed a $300 million renovation which included a 60″ LED sphere and a full-ceiling patchwork of 90″ LED displays installed 20 metres above the main concourse as a "budget-friendly" alternative to stained glass.
Digital signage is featured prominently throughout the store. This includes outdoor screens located at the entrances, as well as interactive kiosks located throughout the facility. These interactive kiosks serve as way-finding devices for customers and provide access to detailed information about each of the store's various retail establishments.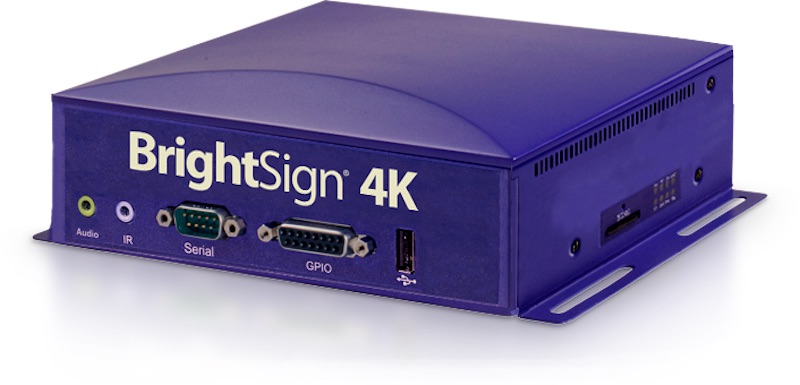 BrightSign's Ultra HD digital signage media players are used throughout the installation, managing content across the entire network of displays. This includes nineteen 90″ Samsung LCD displays in the atrium, one 1.92 × 3-metre LED display in Vaijes, one 18.24 x 4.48-metre LED display, one 11 × 10-metre ceiling-mounted LED display, the 60″ diameter LED sphere and a video wall comprised of twenty 55″ LCD displays.