A couple of different topics have come up this week and so this article is more of a 'Pick & Mix' than my more usual 'deep dive.'
How Old is Your TV?
First, I saw a release from Circana (the company that used to be NPD and IRI) that highlighted that US consumers are keeping their sets a little longer and this is giving the firm the hope that TV set sales will eventually pick up because of this.
The TV market has been a replacement market for a very long time. The growth in the market comes from an increase in the number of households or in the number of sets per household. When my previous company, Meko Ltd, started to research the European market, we based much of our expectations of growth based on the age of existing sets in the market and the growth of population. All sorts of demographic trends impact the number of households – increasing divorce rates mean more households, but youngsters staying at home until they are older means less.
When we first started the forecasting in the 'noughties', there was an expectation that the number of sets per household would grow inexorably. The countries with the most sets per household were considered to be the eventual norm for the countries that were still 'expected to catch up'. Pretty well all countries had one set per household, but the most advanced had two or more. However, that was before the arrival of tablets and other watching devices. There was already a trend for consumers in some countries (especially Germany) to watch on PCs, but the change to watching video on devices other than TVs really limited the potential growth of the TV set market. We had to revise our long term forecast down quite a bit.
On the other hand, the move to more advanced and digital technologies meant much more scope for change and set improvement and that drove a shorter replacement cycle. In the days of analogue CRT TVs, replacement cycles in some regions could stretch towards 10 years and the average was around seven or eight years. I was surprised to see that Omdia now reckons that the average age of installed TVs in the US is just 5.2 years, with the average dropping to 5.0 years during the pandemic. 25.5% of installed TVs are now seven years or older, the highest portion reported since February 2020, the firm said.
"Almost all U.S. households own at least one TV, and the average household owns more than two," said Paul Gagnon, VP and industry advisor at Circana. "The demand cycle was disrupted by the pandemic, but we expect to return to the typical refresh rate by 2024. Once economic conditions improve, there is potential for two to three million additional TV unit sales based on one to two million new households in the U.S. each year and assuming the replacement frequency remains at 6.6 years."
Paul is a highly regarded veteran of the display business so I'm inclined to believe him.
Glass TV Sales 'Underwhelming' for Sky
The Sunday Times reported that the Sky Glass TV, launched by the Comcast subsidiary a year and a half ago (When is a TV not a TV?) has seen sales levels that have 'underwhelmed'. Comcast has had to take a substantial writedown on the value of Sky
The Glass TV was intended to be a 'streaming first' TV set (it did have a tuner but this was for emergency use only and it took me some digging to find that out at the time). Sky needed to shift its business model which had been built on DTH satellite first in the UK and Ireland, where having a Sky dish was a mark of affluence in some communities when it was new (and despised in others!), and later in Germany and Italy. It is the German and Italian businesses that are struggling most, the Times said. In both countries, it has lost key soccer rights.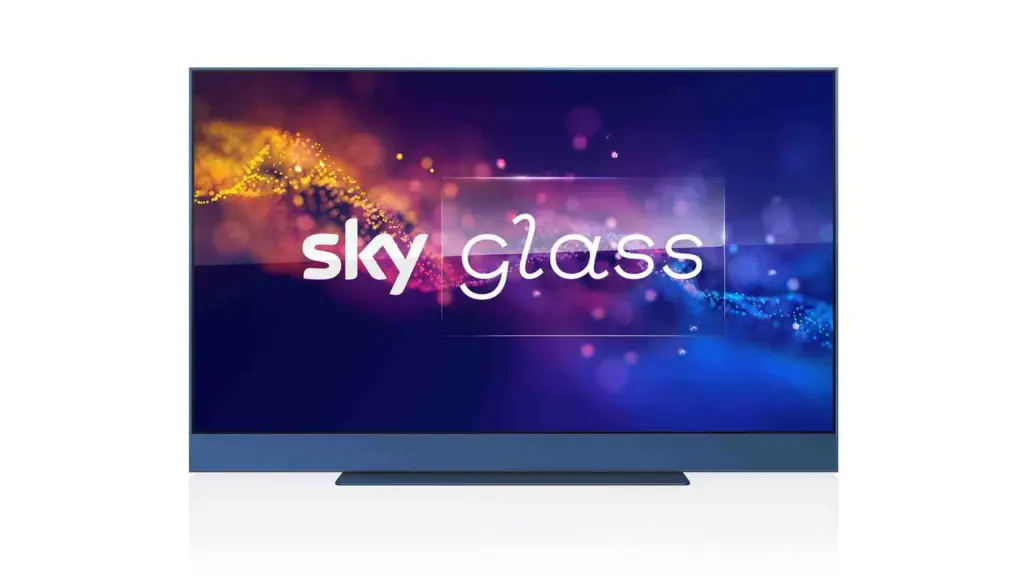 The Times speculates that Comcast might decide to focus on acquiring the share of Hulu that is owned by Disney and combining it with its Peacock business, focussing on the US and selling off Sky. Whatever happens there, other set makers will be looking at Sky's Glass experiment, which is reported to be mainly bought on a monthly contract. As Vizio has been showing, there can be mileage in exploiting advertising on SmartTVs, but then Sky has been expert at doing that over decades!
My gut feeling is that there will be in the longer term, a category of tunerless SmartTVs and it wouldn't surprise me if that became the dominant category in some parts of the world in a decade or two.
Bob Raikes is semi-retired from the display industry, but still edits the 8K Association newsletter and contributes to Display Daily. He plans to be at Display Week for Display Daily and others