On Tuesday December 5, Nanosys announced it is collaborating with ink-maker DIC Global to develop quantum-dot inks for ink-jet printing of color converters. The color converters will be used to replace the color matrix filters in LCDs, and also, Nanosys hopes, to accelerate the commercialization of color microLED displays.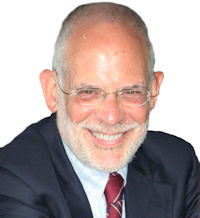 At the last SID Display Week in May 2017, Nanosys showed me a similar-looking QD color converter made with photolithography rather than inkjet printing. "We've made great progress since then," Nanosys Director of Marketing and Investor Relations Jeff Yurek emailed last week. "We're really excited about this work. Printed QD color filter replacement technology will offer display makers another pathway, in addition to the photoresist method we demoed at SID, to create high performance Photo-Emissive QD displays at low cost. This work also marks an important milestone on our technology roadmap towards our vision for a future of low-cost, flexible, printed electroluminescent QD." "Photo-Emissive QD display" is what Nanosys calls the display architecture that uses the the QD color converter to replace the conventional color matrix filter (CMF).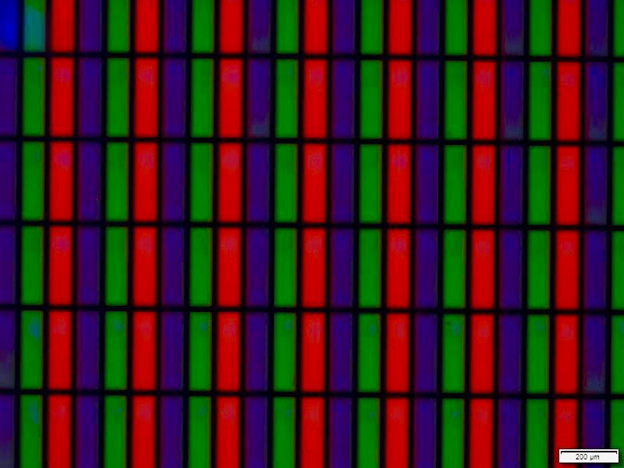 Although this looks like a traditional color matrix filter, it is actually a quantum dot color filter (QDCF) with resolution suitable for a 50-inch UHD-TV. The QDCF is actually a color conversion device rather than a filter, but the name is likely to stick nonetheless. (Photo: Nanosys)
Applying inkjet printing (IJP) to OLED displays has turned out to be much more challenging than anticipated, in part because it has been hard to maintain a uniform concentration of material in the OLED emissive layer after the ink has dried. At IDW in Japan this week, Nanosys and DIC are presenting a paper that will outline approaches for resolving such IJP issues when applied to air-processable quantum dots.
In a press release issued jointly by the two companies, DIC Executive Officer Kiyotaka Kawashima said, "We expect that our collaboration with Nanosys will enable display makers to successfully manufacture printed Quantum Dot displays, at scale, sooner."
The demonstration IJP color converter Nanosys has made uses QDs with in indium phosphide core and zinc sulfide shell, which makes them cadmium free. Each pixel on the quantum-dot color filter (QDCF) consists of a subpixel of QDs that converts blue light to red, a subpixel of QDs that convert blue light to green, and a clear subpixel that allows blue light to pass through. The architecture uses only blue LEDs for the backlight unit, as expected. The external quantum efficiency of the subpixels and the amount of blue light that leaks through is optimized both by thickness of QD film and by the concentration of other constituents in the ink. When everything is optimized, there is still some blue light leakage through the red and green subpixel, so a yellow filter sheet is applied to the entire QDCF to reduce the leakage to an appropriately low level. All of this is presented in considerable detail in the IDW paper.
The Nanosys-DIC announcement is significant, and is likely to bear commercial fruit sooner rather than later. They may or may not be ink-jetted, but you expect to see TV sets with QDCFs at CES. – KW
Ken Werner is Principal of Nutmeg Consultants, specializing in the display industry, manufacturing, technology, and applications, including mobile devices, automotive, and television. He consults for attorneys, investment analysts, and companies re-positioning themselves within the display industry or using displays in their products. He is the 2017 recipient of the Society for Information Display's Lewis and Beatrice Winner Award. You can reach him at [email protected].