The Bang & Olufsen (B&O) showroom in Costa Mesa, California is going to be ready to offer a the LG Magnit 136-inch MicroLED TV with a pair of B&O floor-standing Beolab 90 speakers for the bargain basement price of $381,392.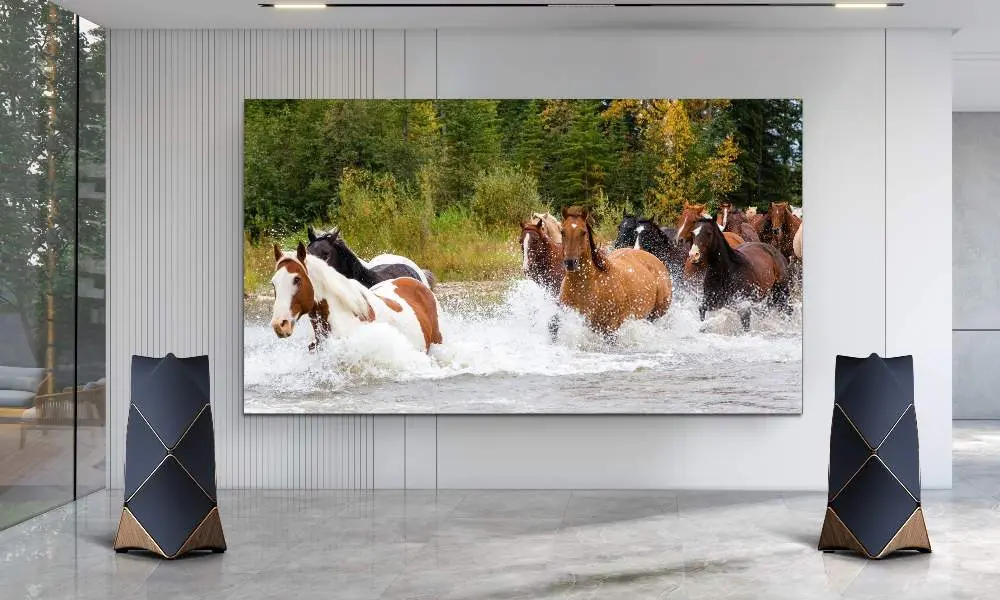 In case you get confused, and need to source the setup the model number is model LSAD-U136RBO90. So, basically an 11-foot screen paired with a 4-foot set of speakers, and if you factor the cost of the system integrators or luxury home theater installers, you are looking at over $400,000 to get the remote in your hand.
Granted, there is no way to match this bundle in terms of technology because you'll definitely be the only one on your block to have a MicroLED TV, and you'll be the only one with one this big for a long, long time to come. The 8,200W speakers will help drown out the voices in your head.