Australian company Laser has announced the launch of a new portable wireless touchscreen device that brings Apple CarPlay and Android Auto functionality to cars lacking built-in support. The Navig8r portable wireless touchscreen allows drivers to access smartphone apps and features directly through a 7-inch display mounted on the dashboard.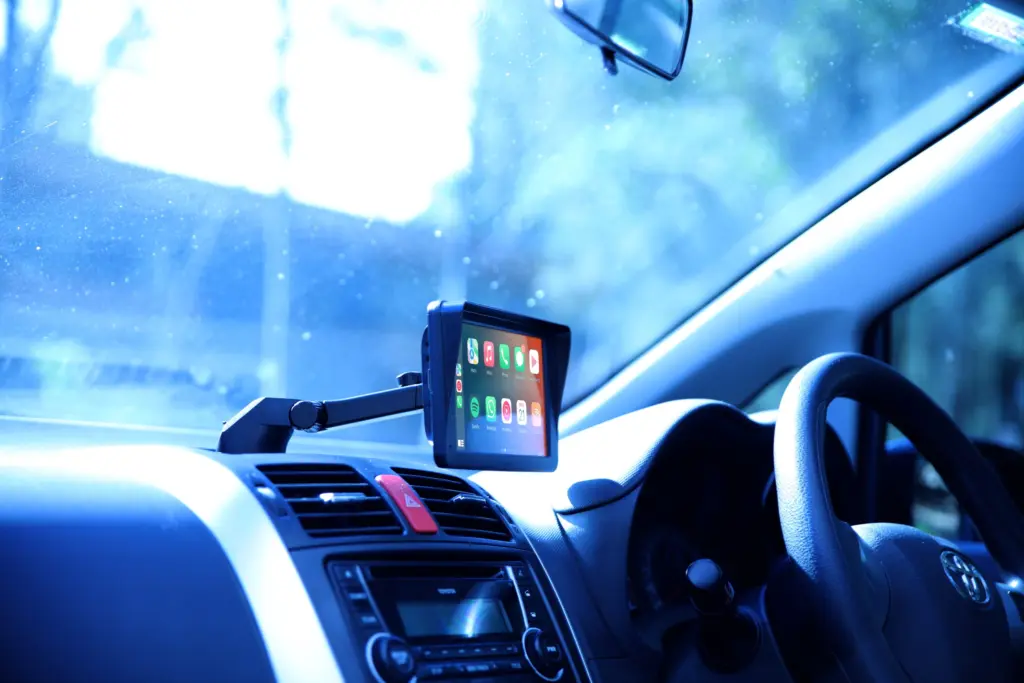 According to Laser, the Navig8r integrates the driver's smartphone with the car, providing easy access to messaging, phone calls, maps, music and more without removing hands from the wheel. The company cited recent research showing 80% of surveyed Australians want access to CarPlay and Android Auto in their vehicles.
The Navig8r works via Bluetooth and Wi-Fi connectivity to a user's smartphone. Once paired, the connection will automatically reconnect each time the driver enters the vehicle. The touchscreen can be powered through any USB source.
Features accessible through the Navig8r include Apple Maps, Google Maps, Waze, Spotify, Apple Music, podcasts, calendars and more. It also provides access to radio tunes and includes a built-in speaker. An extendable windshield mount allows flexible positioning. Laser is also offering an optional backup camera accessory that connects to the Navig8r display and provides a clear rear view during reversing maneuvers.
The Navig8r touchscreen is available now for AUD$169 ($107). The add-on reverse camera accessory is priced at AUD$29.95 ($19).