If you've watched sports on TV, you'll have seen examples of augmented reality – the practice of placing virtual elements into the real world – when commentators highlight plays with graphics on the field. To date, AR has seen relatively fast adoption in corporate use: skilled trades like construction, or the oil and gas industry, use it to keep workers' hands free, while also enabling them to view repair guides. Although the technology is being used by consumers, it is not as popular as virtual reality (VR). A new game could take AR into the mainstream, however.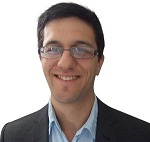 I've discussed Pokémon Go, by Nintendo and Niantic, before. The game was announced last year (see video below), and has been in beta for several months. It began to be launched worldwide in early July. Players can use their smartphones to track, catch, battle and train Pokémon in the real world.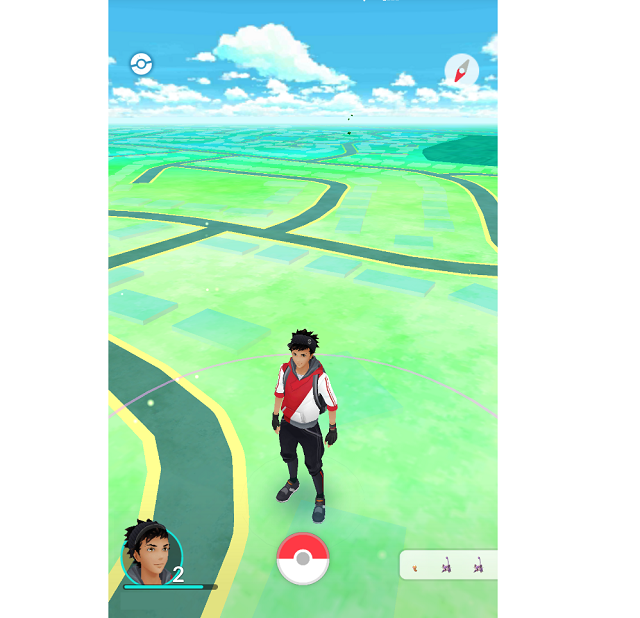 Like Niantic's (formerly part of Google: see Google Spins Off Niantic Labs – subscription required) previous successful game, Ingress, Pokémon Go encourages players to go outside and walk around in order to find Pokémon, items and battles. Once a Pokémon has been found, the augmented reality comes into play. Tapping on one of the monsters on the map screen will open the battle window, using the phone's camera; the Pokémon appears as part of the real world.
All of the original 150 Pokémon are available to catch in Pokémon GoThere is more depth to the game than this summary – certain Pokémon prefer specific environments, and then are teams, gym captures, egg hatching… – but these are the basics. It is, as I said, very similar to Ingress, which was popular but not the sensation that Pokémon Go will be.
If I sound confident in my prediction, it's because the evidence speaks for itself. The game was launched in Australia and New Zealand on the 6th July, but within hours was being played by people on the other side of the world, before it was even available in those regions. The Pokémon craze is so ingrained that people were changing their address details to access the Chinese store, or installing the root APK – at the risk of bricking their phone – to play. I should know – I did the exact same thing.
Nothing is certain, but so far the game's retention rate has been high. Its number of daily active users on Android phones in the USA has eclipsed Tinder, and is closing in on Twitter, according to Similar Web. The game even managed what no other phenomenon has done, ever: passed porn in popularity on Google searches. Nintendo's stock, of course, has skyrocketed.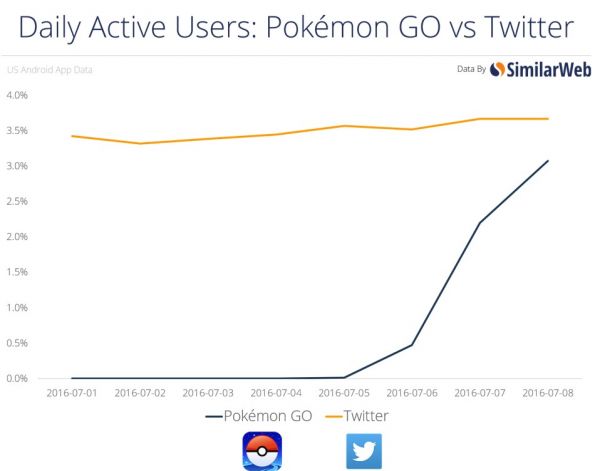 That popularity has the potential to make Pokémon Go – the first time that people can 'interact' with the pocket monsters in the real world – the world's first smash hit augmented reality game. It will catapult the technology into the mainstream, both showing the potential of AR and demonstrating that you don't need an expensive wearable like Epson's Moverio to make use of it. This has been the stumbling block of many AR games to date.
What About Wearables?
Nintendo has made mistakes in the past – I've been openly critical about its moves in the console space, for example (Why Nintendo Changed its Tune – subscription required). However, in choosing to create this game for all Android and iOS smartphones, rather than a proprietary device, the company has shown uncommon good sense and opened its software up to a much wider market.
The same can be said about the Pokémon Go Plus, a wearable device for the most enthusiastic trainers. It is a badge (usually worn on a wrist strap, but it can also be clipped to a pocket) that vibrates and flashes when a Pokémon is nearby; a button combination will enable users to catch them without taking out their smartphone (the main criticism levelled at the game is that many of its functions, like tracking, don't work if the app isn't open and the phone's screen on, making it a huge battery drain). The wearable, which rather cleverly look like a cross between a Pokéball and a Google Maps pin, costs $35.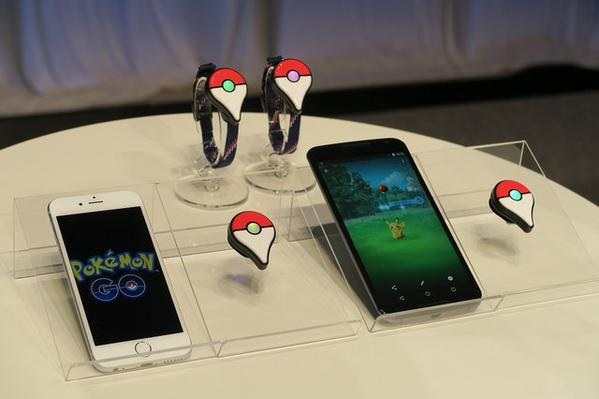 Why build a dedicated device when Nintendo could have made a smartwatch app? Firstly, because the company was concerned about cost: not everyone can afford a smartwatch, and they are nothing like as widespread as smartphones. Secondly, because Nintendo wanted to avoid forcing people to spending excessive amounts of time looking at screens. That's an odd sentiment for a game developer to have!