Atomos has announced a new field (on camera) monitor and recorder, the Ninja Inferno, which can record 4Kp60 content (4:2:0 8 bit) and can accept signals from camera such as the Panasonic GH4 / DVX200 / HCX1000 / UX180 / HCX1, Sony FS7 / Z100 and the JVC LS300. The monitor has a 7″ 1920 x 1200 panel with 10 bit support and 1,500 cd/m² of output for use in high ambient conditions and supports both PQ and HLG-based HDR.
The Inferno is selling now for $995. The firm's Ninja Flame, that can record 4Kp30 and has a similar display, now costs $795.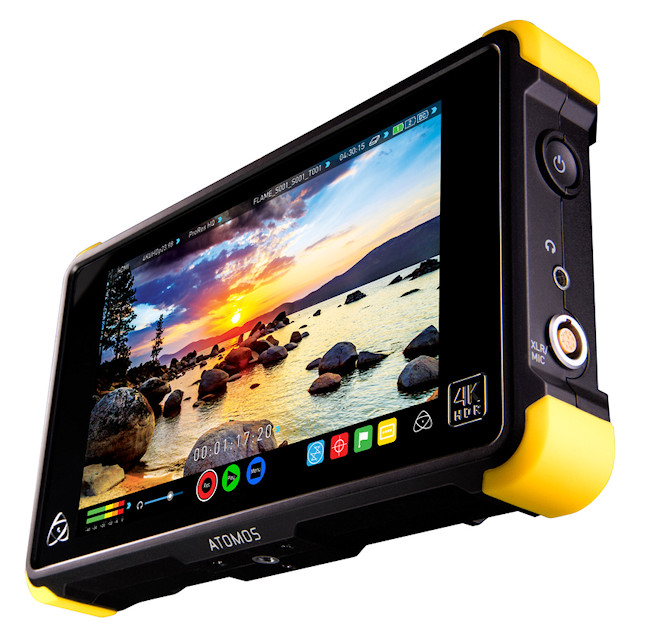 The Atomos Ninja Inferno has 1500 cd/m² of output.